Pediatric Epilepsy Genetics Fellowship
The Pediatric Epilepsy Genetics Fellowship training program at Ann & Robert H. Lurie Children's Hospital of Chicago is sponsored by the McGaw Medical Center of Northwestern University.  We welcome applications from candidates interested in clinical training and research in pediatric epilepsy genetics. During this one-year, non-accredited advanced training program, the fellow will develop expertise in the recognition, evaluation and acute and long-term management of epilepsy genetic patients. In addition to clinical service in the Epilepsy Center, the fellowship training will include available rotations in the epilepsy monitoring unit and genetics clinics. The fellow will be required to devote substantial time and effort to clinical and translational research in epilepsy genetics, with a focus in the area of precision medicine. The successful candidate should be fully trained in Child Neurology and have completed ACGME fellowship training in epilepsy and/or clinical neurophysiology by the time the Epilepsy Genetics fellowship begins.
 Clinical Experience
The Fellow will participate in multiple weekly specialty Epilepsy Genetics clinics. There is a weekly clinic focused on epilepsy genetic testing for established patients that is staffed by an epilepsy genetic counselor, attending epileptologist, and epilepsy APN. In addition, there are recurring subspecialty clinics for patients with epilepsy secondary to specific ion channel variants (such as KCNQ2, SCN2A, and SCN8A), Dravet syndrome, and other genetic-causes of epilepsy such as Angelman syndrome and Dup15q.  The fellow will be responsible for new consultations in these clinics and involved in the inpatient/outpatient care of their patients with supervision from the subspecialty epilepsy attending physician. In addition, the Fellow will participate in weekly Epilepsy Genetic Testing Rounds, Multidisciplinary Team Meeting, Child Neurology Neurogenetics Conference, and Adult Epilepsy Genetics Conference.  'Seizure Focus' is a bi-weekly translational research lecture series and forum.  There is also a bi-weekly epilepsy lecture series, monthly epilepsy genetics journal club, and genetics lecture series. Finally, the Fellow will have advanced EEG training in the area of epilepsy genetics patients.
 Research
The second aim of the Epilepsy Genetics Fellowship is to produce clinical researchers who are skilled in clinical research techniques, competitive in seeking research support, and knowledgeable about the complex issues associated with conducting sound clinical research, particularly in translational and clinical epidemiologic patient-oriented research. Clinical research in Epilepsy Genetics, with a focus on Precision Medicine, is a requirement and there are ample opportunities and mentors within the Epilepsy Center and through collaborations with basic scientists located at the Stanley Manne Children's Research Institute, affiliated with Lurie Children's, and Northwestern University Feinberg School of Medicine. The Fellow will be expected to develop a primary research project to be completed and presented within the year, as well as be involved in ongoing collaborative research projects.
 Application Process
Contact Us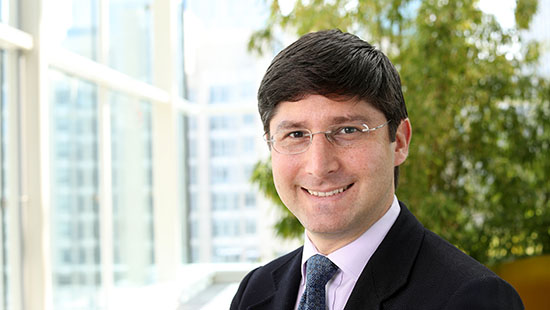 John J. Millichap, MD, FAAN, FAAP, FACNS
Program Director, Pediatric Epilepsy Genetics Fellowship; Attending Epileptologist; Associate Professor of Pediatrics and Neurology
Neurology

312.227.3540
jmillichap( at )luriechildrens.org
Aurea Abad
Program Coordinator, Neurology Fellowship
Neurology

312-227-4455
aabad( at )luriechildrens.org
Back to top