Schumacker Laboratory – Pediatric Cardiopulmonary Disease
Our lab is interested in the molecular mechanisms of oxygen sensing and the importance of this process for embryonic development, tissue responses to hypoxia, and tumor angiogenesis. We are testing the hypothesis that the mitochondria play a central role in detecting cellular oxygenation and signal the onset of hypoxia by releasing reactive oxygen species (ROS). These intracellular oxidant signals trigger downstream signal transduction pathways responsible for the transcriptional and post-translational responses of the cell. Transcriptional activation of genes by Hypoxia-Inducible Factor-1 confers protection against more severe hypoxia by augmenting the expression of glycolytic enzymes and membrane glucose transporters. Other genes activated by HIF tend to augment tissue oxygen supply by increasing the release of vascular growth factors such as VEGF, erythropoietin, and vasoactive molecules that augment local blood flow. Current experiments are aimed at improving our understanding of how oxygen interacts with the mitochondrial electron transport chain to amplify ROS production and at clarifying the targets that these reactive oxygen molecules act on to stabilize HIF and activate transcription.
In specific tissues, oxygen sensing is essential for normal function, but it also can contribute to disease pathogenesis. For example, during mammalian development, the lung tissue is hypoxic and blood flow is restricted in the pulmonary circulation in order to prevent escape of oxygen from the pulmonary capillaries to amniotic fluid. At birth, inflation of the lung with air causes an increase in lung oxygen levels, which triggers relaxation of pulmonary arteries. In persistent pulmonary hypertension of the newborn, failure of the pulmonary circulation to dilate results in elevated pulmonary arterial pressures and significant lung gas exchange dysfunction. Studies in our laboratory are testing the hypothesis that pulmonary vascular cells sense oxygen at the mitochondria, and that ROS released from those organelles trigger an increase in cytosolic calcium, which causes smooth muscle cell contraction. In adult patients with hypoxic lung disease, similar activation of hypoxic vasoconstriction can lead to chronic pulmonary hypertension, which can progress to right heart failure. A fuller understanding of the mechanisms of oxygen sensing in health and disease may lead to insights into therapeutic inhibition of this response in disease states.
In solid tumors, consumption of oxygen by highly metabolic tumor cells leads to hypoxia and threatens glucose supplies. retain their oxygen sensing capacity, and turn on expression of HIF-dependent genes, leading to and increased blood supply, which permits further growth. We are currently exploring the hypothesis that the mitochondrial oxygen sensor is required for this response, and are pursuing genetic models to test this idea. A better understanding of how tumor cells detect hypoxia could lead to the discovery of therapeutic approaches that would prevent detection of hypoxia and, thereby, prevent tumor progression.
Model systems and experimental approaches we use include:
Cell culture

Transgenic and knockout mouse generation and model use

siRNA knockdown of gene expression

Live cell fluorescence imaging of signaling events

Generation of new fluorescent tools for studying signaling events in live cells

Adenovirus generation and use, for expressing new genes in cells

Immunoblotting, immunofluorescence imaging

Primary and transformed cell studies

Tissue explant studies

Mathematical modeling of cellular regulation
About the Lab Director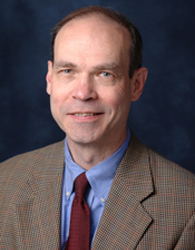 Paul Schumacker, PhD, received his BS and MEng degrees in biomedical engineering from Rensselaer Polytechnic Institute in Troy, NY. He then earned a PhD degree in the Department of Physiology at Albany Medical College, working in the laboratory of Thomas M. Saba, PhD. He completed a postdoctoral fellowship in the Section of Pulmonary Physiology at University of California San Diego, working in the laboratory of Drs. John West and Peter Wagner. In 1983, he was recruited to the Pulmonary and Critical Care Section in the Department of Medicine at the University of Chicago. There, he was promoted to assistant professor in 1987, associate professor in 1989 and professor with tenure in 1994. From 1995 to 2001, he served as the chairman of the Comparative Medicine and Pathology Committee. In 2004, he was recruited to the Neonatology Division in the Department of Pediatrics at Northwestern University where he is director of Neonatology Research and Children's Memorial Medical Center. In 2005, he was named as the first Patrick M. Magoon Professor in Neonatology Research.
His research is focused heavily in oxygen metabolism, tissue responses to hypoxia, oxidative stress and molecular mechanisms of oxygen sensing by mitochondria.
Contact Us
Director
Paul Schumacker, PhD
Department of Pediatrics
Division of Neonatology
Morton 4-685G (MS# W-140)
310 E. Superior St.
Chicago, IL 60611-3008
Phone:  312-503-1476
Faculty
Associate Faculty
Molly K. Ball, MD
Sara K. Berlehamer, MD
Kathryn N. Farrow, MD
Research Staff
Vincent Joseph Dudley, Research Technologist III