Associate Chair's Message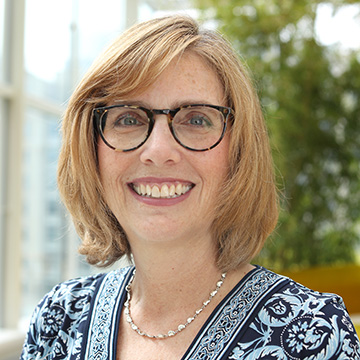 The Department of Pediatrics at Northwestern University Feinberg School of Medicine has an educational mission to sustain a challenging and innovative learning environment for medical students and practicing pediatricians. Our training programs are recognized nationally for graduating leaders in primary care pediatrics and subspecialty care; clinical, translational or basic research; and medical education.
The pediatric clerkship for third-year medical students, which consists of an outpatient rotation as well as general and subspecialty inpatient rotations, is consistently rated among the top educational experiences of the clinical years at Feinberg. Our Pediatric Residency Program provides broad experience in inpatient and outpatient pediatrics, general and specialty care, acute and chronic disease management and exposure to patients with a dichotomy of both common and highly unusual diagnoses. Our Physician Scientist Training Program is designed to facilitate the development of pediatric residents with a strong commitment to a career in research into academic clinician-investigators. ACGME-accredited fellowships are available in 14 pediatric subspecialties. Finally, the "Pediatric Pearls" series of specialty-based CME courses are highly praised by practicing physicians throughout the Chicagoland area.
Medical Education Offerings
Some of the regularly scheduled educational opportunities offered by the Department of Medical Education include the following:
FIRM Rounds: a weekly multi-divisional and multidepartmental case-based conference where trainees experience varied approaches to the diagnosis and management of difficult pediatric cases
Grand Rounds: a weekly presentation of current developments in the field of pediatrics by speakers from Feinberg faculty and visiting professors
Outcomes Review: a department-wide conference reviewing medical cases with the aim of improving the delivery of medical care
Our goal is to provide the best education and training for current and future pediatricians and providers of care to children. Please contact me should you have any comments, insights or questions about our wealth of programs.