We are committed to investing in the health of children today by providing the global community the most accomplished pediatric critical care medicine subspecialists. Challenges to improve child health surround us. Our trainees will learn the fundamentals of disease and disease prevention, master the skills necessary to take care of the sickest children and partner with families to build healthier daughters and sons. Our trainees will be provided a rich educational platform from which to launch, coupled with the tools necessary to devise creative solutions based on inquiry, advocacy, basic and clinical science, translational studies and healthcare policy.
What We Do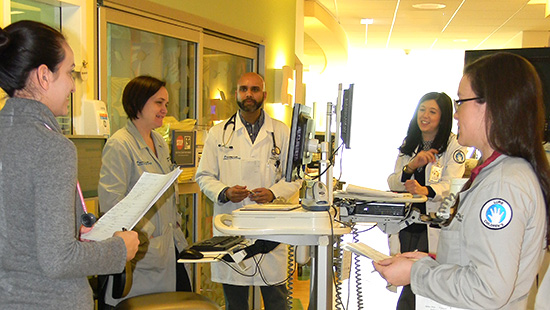 Patient Care
The Division of Pediatric Critical Care at Feinberg School of Medicine and Ann & Robert H. Lurie Children's Hospital of Chicago is a full-spectrum, tertiary care ICU unit, offering children in need of critical care the most effective treatments using the latest equipment in a modern facility. The Lurie Children's PICU is one of the largest in the country, home to 40 PICU beds currently and soon to be 60 beds in total including a 14-bed Intermediate Care Unit and a six-bed Complex Care Unit.
LEARN MORE
LEARN MORE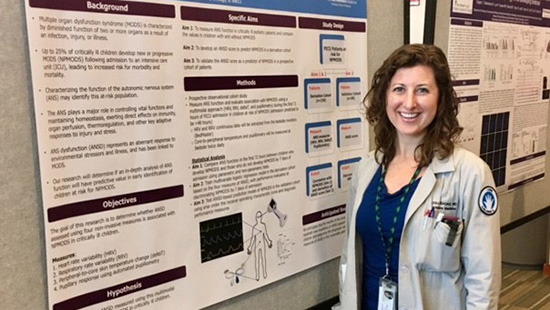 Education
The 20 faculty members support a full-spectrum Pediatric ICU program through Lurie Children's, exposing residents and medical students to many areas of critical care, including extracorporeal membrane oxygenation, neurocritical care, multidisciplinary care, solid organ and stem cell transplant, renal replacement therapy and transitional care. Our fellows are eligible to apply for TL-1 and T-32 funding mechanisms supported by the Department of Pediatrics.
FIND FELLOWSHIP INFORMATION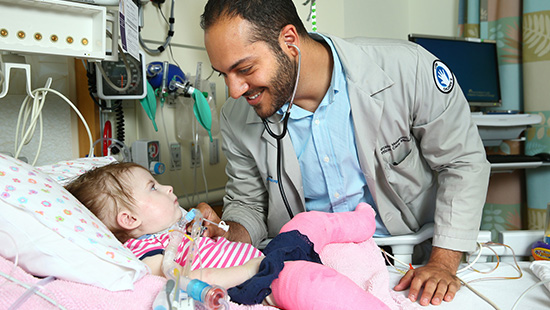 Innovation
Marcelo R. Malakooti, MD, runs the IGNITE PICU innovation program, which aims to find innovative ways to improve the care for and efficiency in treatment of critically ill children. IGNITE PICU has partnerships with several institutions, including MATTER, a nonprofit health tech incubator that focuses on healthcare innovation and challenges within the field.
LEARN MORE ABOUT INNOVATION
Your gift can contribute to scientific breakthroughs and improve the way we care for children.
CONTRIBUTE TODAY