Gastroenterology, Hepatology and Nutrition
The Division of Gastroenterology, Hepatology and Nutrition at Northwestern University Feinberg School of Medicine's Department of Pediatrics, through its partnership with Ann & Robert H. Lurie Children's Hospital of Chicago, is dedicated to education, research and patient care related to children with a wide array of liver and digestive disorders. Division faculty participate in our comprehensive, full-service clinical programs that cover all the relevant subspecialty areas of the field.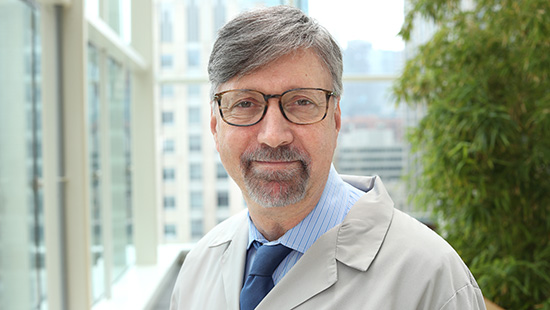 What We Do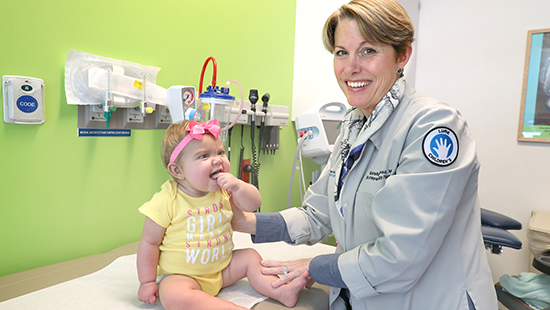 Patient Care
Ranked eighth in the nation by U.S. News & World Report for Pediatric Gastroenterology and GI Surgery, the division is comprised of the clinical faculty and multidisciplinary healthcare teams made up of nurses, nurse practitioners, fellows, residents, dietitians, clinical psychologists and social workers. Our team saw more than 14,000 outpatients last year and performed nearly 2,000 procedures.  
LEARN MORE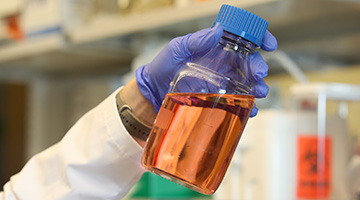 Research
Three full-time scientists and the majority of our faculty are actively involved in state-of-the-art research to advance our understanding of digestive and liver diseases and develop new therapies to treat our patients. The Center for Intestinal and Liver Inflammation Research, led by Xiao-di Tan, MD, is a multidisciplinary group of investigators examining the basic immunological and inflammatory mechanisms behind digestive and liver diseases. A wide array of clinical research is also ongoing, looking as such diverse areas as liver transplant outcomes, therapies for IBD and short bowel syndrome, clinical aspects of functional bowel diseases and motility disorders and eosinophilic esophagitis and other allergic conditions of the bowel. View our publications feed.
LEARN MORE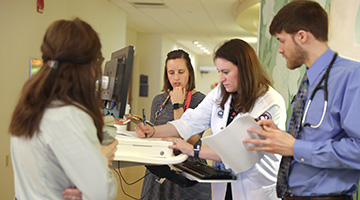 FIND FELLOWSHIP INFORMATION
Your gift can contribute to scientific breakthroughs and improve the way we care for children.
CONTRIBUTE TODAY