Research Scholar Day
Every spring, the Department of Pediatrics hosts an annual Research Scholar Day, where postdoctoral fellows, fellows, graduate students, senior residents and research staff present their research to medical staff and colleagues in a professional conference environment.
Please join us in congratulating the Award Winners of the 2021 Research Scholar Day: Ogochukwu Ezeoke, Ryan Hurtado, Mary Pilarz, Jana Shapiro, Alyssa Cohen, Vishal Naik, Anna Gutina Smith, Samantha Saul, Maxwell Mathias, Elitsa Nicolaou, Grace Schwartz, Farid Ullah, Kathryn Cherny, Sundes Kazmir, Casey Mehrhoff, Matthew Shapiro, Riana Riffle, Joyce Woo, and Abhineet Sharma. Congratulations to all for a very high level of scholarship, insight, and polish! Thank you all who presented their research and helped with making this a very successful 17th Annual RSD. The research was presented at the Research Scholar Day, May 12, 2021.
Award winners of the 2020 Research Scholar Day: Ann Prybylowski, MD, Sean DeLacey, MD, Natalie Hoffman, MD, Swati Antala, MD, Lauren Rissman, MD, Taylor Heald-Sargent, MD, PhD, Colleen Badke, MD, Mariana Perepitchka, BA, Peggy Murphy, MILS, Anisha Kshetrapal, MD, Erin Klein, MD, Brooke Pfister, MD, and Andrew Prigge, MD.
Research Scholar Day Faculty Leadership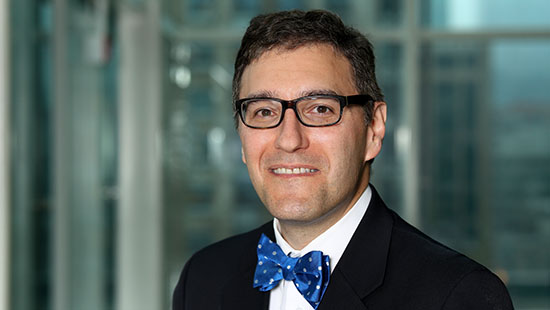 Patrick C. Seed, MD, PhD, FAAP, FIDSA
President and Chief Research Officer, The Stanley Manne Children's Research Institute
Children's Research Fund Chair in Basic Science
Professor of Pediatrics, Microbiology & Immunology
Director, Host-Microbial Interactions, Inflammation, and Immunity (HMI3) Program

312-227-4080
patrick.seed( at )northwestern.edu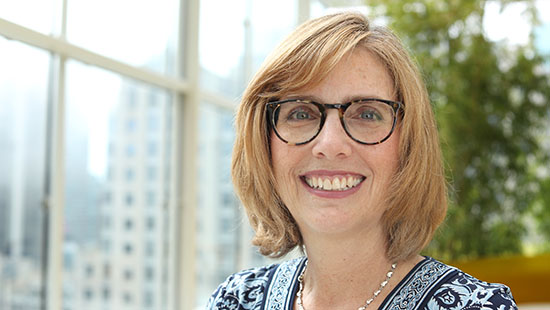 Jennifer Trainor, MD
Associate Chair, Education

312-227-6645
jtrainor( at )luriechildrens.org
Dr. Trainor's interests involve medical student simulation and the use of bootcamps to prepare students for the transition to residency. Joined kidSTAR in 2002.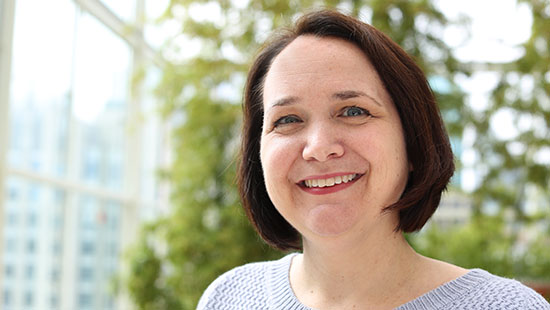 Meredith Bone, MD
Fellowship Program Director, Pediatric Critical Care Medicine Fellowship
Critical Care
mbone( at )luriechildrens.org
Poster Spotlight
Each year, we have a diverse selection of lab, clinical and health services policy research entries, and this year was no exception.

Pediatric Resident Dr. Elaine Coldren (pictured at right)
Title: Quality Improvement of Tuberculosis Screening at Nuestros Pequeños Hermanos Orphanage in Miacatlan, Mexico
Authors: Elaine Coldren, MD and Maheen Quadri, MD

Infectious Diseases fellow Dr. Oikonomopoulou Zacharoula, MD (pictured at right)
Title: Microbiome surveillance in immunocompromised patients presenting with fever and neutropenia
Authors: Zacharoula Oikonomopoulou MD, Patrick Seed, Larry Kociolek, MD, MSCI, Reggie Duerst, MD, Sameer Patel MD, MPH, William Muller MD, PhD

Hematology, Oncology and Stem Cell Transplant Fellow Aroop Kar, MD (pictured at right)
Title: Effect of MNK Inhibitor SLV-2436 in Treatment of Acute Myeloid Leukemia
Authors: Aroop K. Kar, MD, Ewa M. Kosciuczuk, PhD, Gavin T. Blyth, PhD, Leonidas C. Platanias, MD, PhD

Neonatal-Perinatal Medicine fellow Andrew Franklin, MD (pictured at left)
Title: Perinatal Covariates of Cord Blood Alpha Klotho: A Novel Role of Placental Aging in Intrauterine Growth Restriction
Author: Andrew Franklin MD, Robert Birkett, Juanita Saqibuddin, Karen Mestan MD

Infectious Diseases Research Associate Aakash Balaji (pictured at right)
Title: Clostridium difficile whole genome sequencing reveals limited within-host genetic diversity
Authors: Aakash Balaji, Egon A. Ozer, MD, PhD, Alan R. Hauser, MD, PhD, Larry K. Kociolek, MD, MSCI