Office of Fellowship Programs
Meet the Office of Fellow Programs team and contact us with your questions.
Meet the team
Fellows College
All fellows attend this lecture series, held every four months.
Curriculum
Fellowship Programs
The Department of Pediatrics at Northwestern University Feinberg School of Medicine offers a broad range of subspecialty fellowship programs designed to train academically-minded physicians with a strong foundation in research. Explore the pages and programs listed below for more information.
Fellow Scholarly Activity
See research activity from some of our pediatric fellows.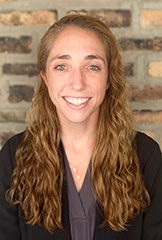 Lauren Gunderman, MD
Allergy and Immunology
Research
Assessing the immune phenotype of children who have had cardiac transplants at Lurie Children's hospital and evaluating outcomes 12-months post-transplant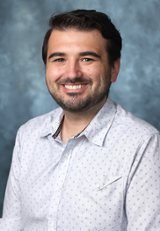 Nicholas Lopez, MD
Child Abuse Pediatrics
Research
Research interests include equity, foster care, and early childhood development and healthy family dynamics.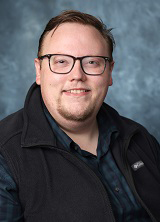 William Moser, MD
Child Abuse Pediatrics
Research
Research interests include: prevention and advocacy.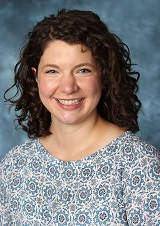 Elizabeth Bleed, MD
Critical Care
Research
Understanding the Experience of Providers Caring for Children with Medical Complexity in the PICU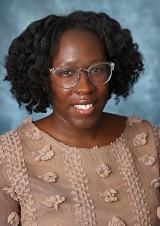 Paula Magee, MD
Critical Care
Research
The impact of neighborhood-level social needs and the built-environment on patient disease severity on presentation to the PICU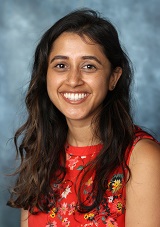 Vidya Mahavadi, MD
Critical Care
Research
The Impact of Out-of-pocket Expenses on a Family's Self-reported Financial Status and Its Relationship to Neighborhood-level Characteristics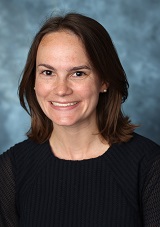 Ann Prybylowski, MD
Critical Care
Research
Are patient and family demographics associated with family presence at the bedside in the PICU?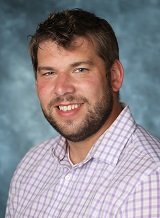 Matthew Rowland, MD
Critical Care
Research
Assessing the Teaching Benefits of Video Laryngoscopy in the PICU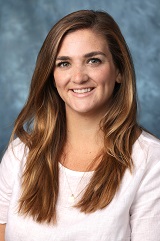 Jordan Nicole Drawbridge, MD
Critical Care
Research
A multi-center characterization of pediatric ethics consults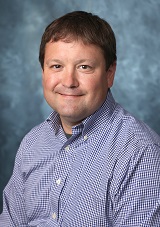 Ryan Hurtado, MD, PhD
Critical Care
Research
Early identification of MODS phenotypes by serum metabolomics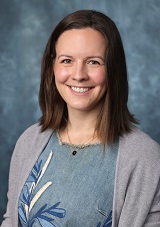 Aleksandra Olszewski, MD
Critical Care
Research
Risk Factors for Conflict and Approaches to Conflict Mediation in the Pediatric Intensive Care Unit
Mary Pilarz, MD
Critical Care
Research
A Novel Approach to Interpretation in the Pediatric Intensive Care Unit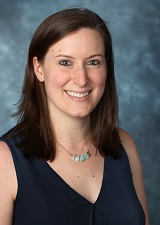 Kristen Kester, MD, MPH
Emergency Medicine
Research
My interests are broad, ranging from legislative advocacy efforts and injury-related research to my main areas of focus: medical education and point-of-care ultrasound. I am completing McGaw's Medical Education Clinical Scholars (MECS) Program to advance my knowledge of educational theory and build my curricular design skills. Teaching POCUS applications at the medical school level, graduate medical education level, and faculty level for a national workshop has challenged me to tailor my teaching to a wide span of learners—something I look to continue throughout my career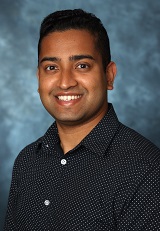 Vishal Naik, MD
Emergency Medicine
Research
My research interests focus on advancing the care of pediatric patients in the prehospital and emergency department setting. I am currently a fellow of the Emergency Medical Services for Children focusing on hospital-based care and the National Pediatric Readiness Project. I am also working towards a master's degree in healthcare education to advance my ability to prepare the next generation of trainees and hospital personnel in the care of children.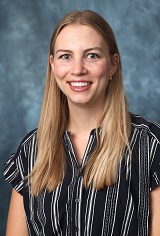 Jillian Gorski, MD
Emergency Medicine
Research
I am interested in the use of data science concepts, including natural language processing and machine learning, to improve the care of ill and injured children. I have a special interest in applying these tools to the diagnosis and management of rare diseases, in particular neurologic emergencies. I am also passionate about leveraging these tools to identify and improve inequities in the healthcare system.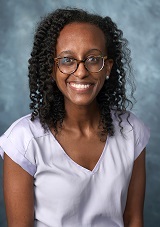 Samaa Kemal, MD, MPH
Emergency Medicine
Research
Understanding the epidemiology of firearm violence, motivations and means for youth firearm carrying and the intersection of firearm access and suicide risk among adolescents. My main fellowship project is a mixed-methods study evaluating the motivations and means for firearm use, ownership and carrying among justice-involved youth. My other current projects include 1) QI work on improving screening for firearm access for patients with suicidal ideation in the ED; 2) epidemiologic review of trends in pediatric firearm-related mortality in Chicago.
Tyler Lennon, MD
Emergency Medicine
Research
Injury prevention, firearm violence prevention, drowning prevention, community engaged research. Thus far during fellowship I have learned how to run a busy urban pediatric emergency room and have increased my skillset in trauma resuscitations, code resuscitations, procedural sedation, and point of care ultrasound application in the emergency room. I hope to continue to advance my clinical skills while also working to obtain a master's in public health (MPH).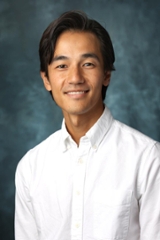 Jamie Lim, MD
Emergency Medicine
Research
Epidemiology of drug overdoses among adolescents and young adults; implementation of community-based opioid overdose prevention strategies; implementation of Health Equity Rounds, a case-based conference series to address implicit bias and racism in clinical settings. During fellowship, I will also be pursuing an MPH through Northwestern University.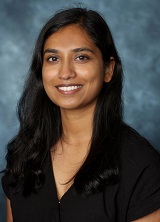 Apoorva Aekka, MD (pronouns: she/her)
Endocrinology
Research
I have a long-standing interest in public health and look forward to contextualizing my training in endocrinology within the framework of population and international health dynamics.
I was drawn to Lurie because of the opportunities and the people. Having just started fellowship recently, I can already say I've seen rare pathology, but also developing a strong foundation in bread and butter endocrinology. I feel well supported by everyone I've come across. Excited to be here during these formative years. Outside of work I enjoy spending time with my nieces and nephews, exploring new bike trails, and cheering on the Detroit Lions (no matter how many times they break my heart). "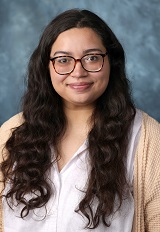 Abigayil Dieguez, MD
Endocrinology
Research
During residency, my research was around PCOS and the identification of early peripubertal hormonal and metabolic markers associated with the later diagnosis of PCOS. I also have a strong interest in diabetes including the psychosocial and social determinants of health, particularly within minority populations, that could impact clinical outcomes
"As a former resident here at Lurie, I grew to love the endocrine division and am so happy that I was able to join! I am constantly impressed by everyone's eagerness to foster a welcoming and enriched learning experience. There is a strong commitment to the fellow experience, and I feel very well supported! There is also such a strong sense of community within the division which makes all the difference during training years. Outside the hospital, I like to spend time with family and friends, going to concerts, and exploring different Chicago neighborhoods. ""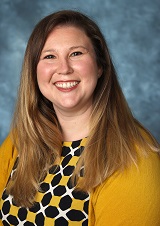 Katherine Bean, MD
Neonatology
Research
Significance of social determinants of health on usage and impact of smart phone app in a NICU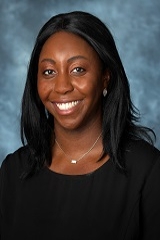 Tonia Branche, MD, MPH
Neonatology
Research
Racial disparities in infant mortality among preterm infants with congenital heart defects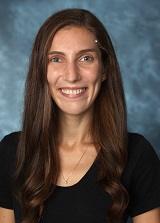 Ashley Kimble, MD
Neonatology
Research
Determining the Impact of miR-17-92 Haploinsufficiency on Cardiac Development and Function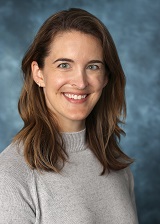 Anne Smazal, MD
Neonatology
Research
Preterm infant body composition in association with preterm human milk composition in conditions of maternal overweight and obesity