Chief Residents
The chief residents at Ann & Robert H. Lurie Children's Hospital of Chicago are dedicated solely to the education of residents and to the advancement of the program. They help with medical decision-making on the wards, send out a daily educational email complete with a board review question to all of the residents and always have good candy in their office. Chief residents are first and foremost advocates for the residents and serve as their primary system of personal support and professional guidance.
Lindsay Boles, MD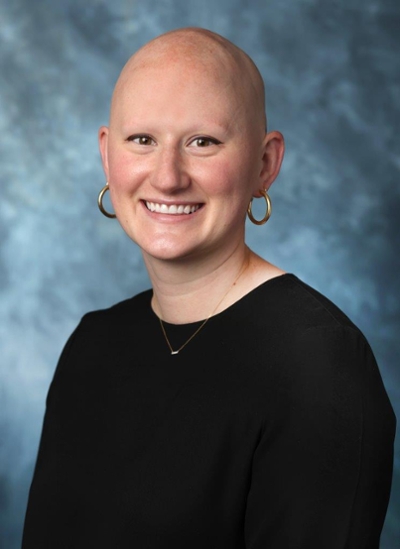 Hometown: Chicago, IL 
Undergraduate: Middlebury College
Medical School: The Ohio State University College of Medicine
Career Interest: Pediatric Emergency Medicine 

During my residency application process, I was attracted to Lurie for many reasons. I wanted to be at a stand-alone children's hospital in a big city where I would get to take care of a diverse patient population. I learn best from experience so getting to see a wide variety of cases as well as rotating on every sub-specialty service was important to me. I knew I wanted to come home to Chicago and as soon as I met all the people on my interview day, I knew Lurie was where I wanted to be!

My experience in the residency program was better than I could have imagined. The people here are huge part of why this place is so awesome – everyone is supportive, collaborative, and fun and coming to work every day with friends made the long hours more enjoyable. I learned so much for all of the fellows and attendings I worked with as well as from the many, many patients I took care of.  I am looking forward to continuing to learn and teach during my chief year and to recruit another awesome class of Lurie residents!
Emily Hogikyan, MD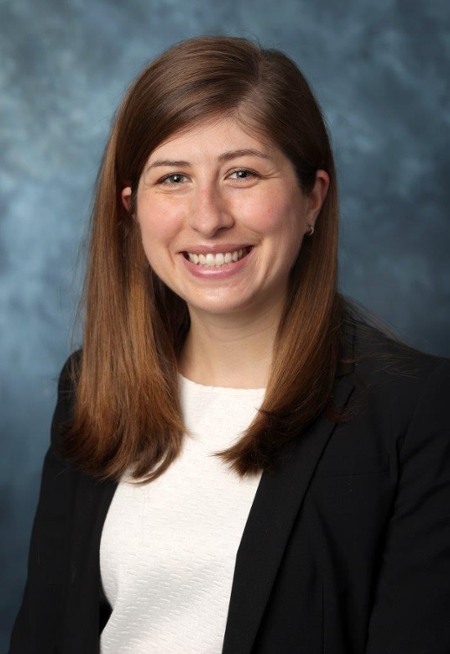 Hometown: Ann Arbor, MI 
Undergraduate: University of Michigan
Medical School: University of Michigan Medical School 
Career Interest:Pediatric Emergency Medicine
There are so many things to consider in the residency application process! For me, I wanted to prioritize being at a larger program with a diverse patient population, balanced with being in an environment where I knew I could enjoy my time outside the hospital. This was also a decision that I was making with my husband. As I made my way along the interview trail and learned more about many different pediatrics programs, Lurie rose to the top of our rank list for a variety of reasons, both personally and professionally.  Now as a recent graduate, I can say that all of the good things I saw on my interview and from talking to residents have proven true!  My 3 years here as a resident were so much fun (even through all of the hard work, and I have learned and grown so much along the way. 
The thing I love the most about Lurie is the community we have among residents, faculty, staff, and patients. As a lifelong Midwesterner, I love that Lurie is still a friendly, down-to-earth place – even being in the middle of downtown Chicago on the Mag Mile. We see patients from all over Chicago, as well as throughout Illinois, Indiana, Wisconsin, and beyond. I especially love our Uptown Continuity Clinic which has a wonderful relationship with the unique surrounding communities and attendings and staff who are so dedicated to these kids. Residents are incredibly supportive, and this means so much through all of the challenges you face as a resident. I am excited to help lead this wonderful community this year, and I am always ready to talk about my love for Lurie! 
Emily Switzer, MD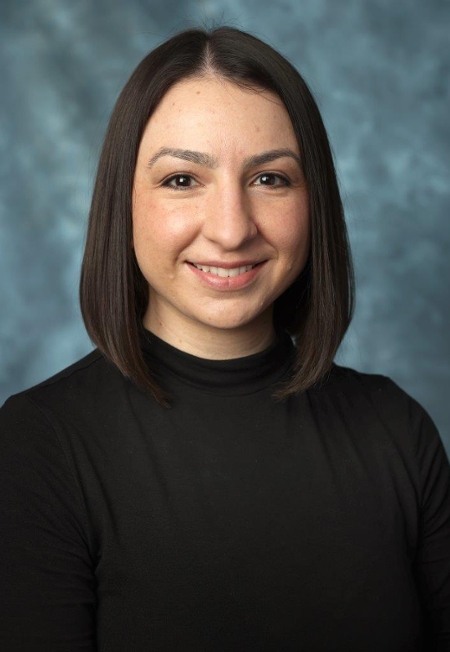 Hometown: Schererville, Indiana 
Undergraduate: Indiana University Northwest – Gary  
Medical School: Indiana University School of Medicine – Gary Campus  
Career Interest: Primary Care 
When choosing a residency program, location played a huge role in my decision making. I grew up just outside of Chicago and have always had a love for the city. I knew that I wanted to stay close to my family and support system, so I really narrowed my focus to the Chicago-land area. I entered residency knowing that I ultimately wanted to go into primary care, so I felt like the best way to prepare myself for this would be to train in a program where I would get to see everything and anything! 

I chose Lurie because their values align with my own. Lurie is a place that values teamwork, education, diversity, and advocacy. From my very first interaction with the people here (shout out to the amazing administrative staff who instantly made me feel welcome), I could feel the comradery and Lurie love. Throughout my training, I felt incredibly supported while having plenty of opportunities for autonomy. I'm excited to stick around for another year at Lurie and continue to grow in my new role as chief.