Adolescent Medicine Fellowship
The Adolescent Medicine Fellowship program of Northwestern University McGaw Medical Center is a three year ACGME-accredited program based at the Ann & Robert H. Lurie Children's Hospital of Chicago. One fellowship position is offered annually.
The mission of our Adolescent Medicine Program is to provide trainees with opportunities to become:
Expert clinicians with skills in primary care, inpatient and outpatient consultative care, care for marginalized populations, reproductive and gynecologic care, gender and sexual development, management of substance use disorders, treatment of common mental health concerns, and care for youth infected with HIV. 
Expert leaders of multidisciplinary teams.  
Leaders in clinical & translational research with a specific focus on health disparities affecting marginalized youth.
Exceptional educators and mentors for medical trainees and community providers in adolescent health care.  
Effective advocates for adolescents at local, regional, national and international levels. 
Our program is committed to being individualized and creative taking into account each trainees interests and career goals. Our program has a focus on public health issues that affect marginalized populations and we promote and encourage interdisciplinary care models that include and elevate the voices of the youth we provide care for. 
video: meeting Dr. Cherie Priya Dhar, fellowship program director
The Adolescent Medicine Fellowship program is designed to provide the fellow an extensive and comprehensive foundation in the field of adolescent medicine. While independent learning is encouraged and expected, the fellow will have protected time every other week to attend the Fellows Core Seminar Series — which covers a variety of clinical, scientific and professional topics — as well as participate in divisional meetings, journal clubs and multidisciplinary conferences. Fellows will also have the opportunity to participate in institutional conferences such as firm rounds, grand rounds, and fellows college offered through the department of pediatrics.
Fellows develop their teaching skills through lectures and didactic sessions with residents and medical students. Clinical teaching skills are also developed as fellows precept residents in the Adolescent Outpatient Clinic.
Fellows will have the option to acquire a Masters at Northwestern University or take advantage of the Clinical Scholars Program
Our fellows develop and master clinical skills unique to the field of adolescent medicine and those related to the primary, sexual and mental healthcare of adolescents. Fellows acquire these clinical skills and competencies through a variety of outpatient clinical experiences as well as inpatient consult services. These clinical opportunities include: Adolescent Continuity Clinic, Gender Development Clinic, Adolescent Gynecology, Adolescent HIV, STI Clinic, Transition Clinic, Substance Use Clinic, Mental Health, College Health, Weight and Wellness Nutrition and Sports Medicine. Fellows also have the opportunity to develop areas of special clinical interest during their second and third years.
Applicants must have completed an ACGME-accredited residency in pediatrics, be board-eligible for American Board of Pediatrics certification (or equivalent in respective specialty) and meet the State of Illinois' requirements for medical licensure. Non-U.S. citizens need to obtain a valid Visa and authorization to work in United States.
Discover the many ways our faculty are impacting children's health beyond the hospital.
Since 2007, Northwestern University Feinberg School of Medicine and Ann & Robert H. Lurie Children's Hospital of Chicago have partnered with Bugando Medical Center in Mwanza, Tanzania, for a bi-directional resident exchange.Learn more about Global Health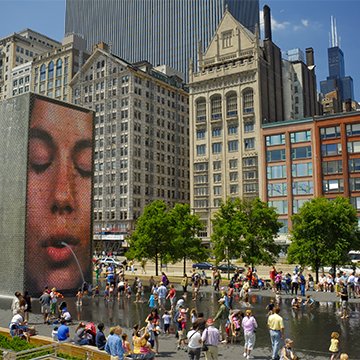 Housestaff training through McGaw Medical Center of Northwestern University provides diverse and challenging clinical experiences and world-class education located in the heart of the beautiful city of Chicago. Learn more via the links to the McGaw website below.
Watch Our Videos
DISCOVER LURIE McGaw Experience Discover Feinberg Learn More About Chicago Get to Know Streeterville
Contact Us
Cherie Priya Dhar, MD
Fellowship Program Director
Adolescent Medicine

312-227-6800
cpdhar( at )luriechildrens.org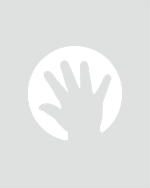 Gia Guerrero
Program Coordinator
Adolescent Medicine

312-227-8471
gguerrero( at )luriechildrens.org
Video Gallery
Watch the videos below to learn more about our program and meet some of the people on our team.
Physician-Scientist Training & Resources
We offer a wide range of resources, mentorship opportunities and formal training programs to help our residents and fellows excel as physician-scientists. Explore all of the resources and hear from housestaff who are making research a major part of their career development plans.
VISIT THE STARZL ACADEMY