Pediatric Dermatology Fellowship
Fellows will participate in several pediatric dermatology conferences, including:
Pediatric Dermatology Divisional Care Conferences (once monthly)
Consultation Rounds (daily, as necessary)
Midwest Pediatric Dermatology Club Meetings (two nights yearly)
Hurwitz Clinical Pediatric Dermatology Textbook Review (held once monthly)
Pediatric Dermatology Journal Club (held once monthly)
They will be expected to participate in these conferences by presenting pediatric patients and by participation in premeeting preparation and planning. Fellows will be expected to lead some discussions on relevant papers with attending physicians, other fellows, residents and medical students.
Key articles from several leading specialty journals will be reviewed in the monthly journal club. Journals include:
Pediatric Dermatology
JAMA Dermatology
Journal of the American Academy of Dermatology
Pediatrics
Journal of Pediatrics
JAMA Pediatrics
New England Journal of Medicine
Fellows will be given ample opportunities in education, including clinical and didactic instruction of rotating residents and medical students and participating in basic lectures in pediatric dermatology.
Fellows will be encouraged to present at regional, state and national conferences, including the Annual Meetings of the Society for Pediatric Dermatology (although most fellows choose to skip the Summer SPD meeting in order to study for the dermatology boards) and the AAD Annual Meeting.
Instruction and guidance in preparation of posters, abstracts and case presentations will be provided by the attending pediatric dermatologists. In addition, preparation of manuscripts for publication in refereed medical journals will also be strongly encouraged, with a minimum of one to two papers suggested during the one-year period of fellowship training.
Our program includes supervised research experiences in pediatric dermatology. Fellows are encouraged to embark on scientific projects, which may include case series or retrospective reports, prospective trials, participation in clinical pharmaceutical trials and occasionally basic science research (if the fellow is so inclined and time/funding permits). All divisional faculty are responsible for oversight of this process and asked to participate as requested with the clinical fellows in their investigations or other scholarly endeavors. Manuscript/presentation ideas are identified by either the fellow or attending physicians, and oversight of the preparation of presentations or manuscripts is directly supervised by the attending physicians. Faculty in the division of pediatric dermatology prioritize fellows when considering junior authorship for invited chapters or manuscripts.
Fellows will fulfill five to eight weekly outpatient half-day clinics under the direct supervision of an attending pediatric dermatologist. The focus will be on diagnosis and management of a variety of pediatric dermatologic disorders. Fellows will concentrate on patient interaction skills (with both patients and parents), diagnosis of disorders and management of disease. The program emphasizes the pediatric approach, with an emphasis on developmental and behavioral issues as pertinent to pediatrics. Long-term follow-up of patients will be afforded by frequent attendance in clinics, as well as the fellow-run continuity clinic experience. Fellows will develop their skills in a variety of diagnostic and therapeutic procedures, including skin biopsies in children, office-based diagnostic procedures, excisional surgery and pulsed dye laser therapy. Fellows will provide tertiary care to pediatric dermatological patients during a bi-monthly continuity clinic and regularly scheduled clinics throughout the academic year that will afford the maximal amount of continuity. During the fellow-run continuity clinic, fellows will serve as the attending physician, staffing medical students and residents and formulating diagnostic and therapeutic plans, all under the supervision of a pediatric dermatology attending. Fellows will also actively participate in both inpatient and outpatient consultative services, including neonatal and pediatric intensive care units, subspecialty clinics and the emergency department. Formulation of diagnostic and therapeutic plans will be expected of the fellow, who will supervise the resident on service, under supervision of an attending pediatric dermatologist. Fellows are involved in telephone inquiries and teledermatology consultations from both physicians and patients and always under supervision of the attending pediatric dermatologist.
A candidate for the Pediatric Dermatology Fellowship must be board eligible or board certified in dermatology; requirements to sit for the board certification examination in pediatric dermatology include board certification in dermatology and completion of a minimum of one year devoted exclusively to pediatric dermatology in an ABD or ACGME accredited pediatric dermatology training program. Our program is fully ACGME accredited.
To apply, candidates should contact the Associate Program Director or Program Coordinator (see below) and submit a CV, three letters of recommendation and a digital headshot. Registration at SF Match, the service that administers our match, is required. Match takes place in November of the year prior to commencing fellowship. We hold interviews and on-site visits in September and October prior to the match.
Discover the many ways our faculty are impacting children's health beyond the hospital.
Each year, as many as 20 third-year pediatric residents travel to Bugando Medical Center in Mwanza, Tanzania, to participate in an educational initiative that provides exposure to the management of complex pediatric diseases in a low-resource setting. Learn more about this extraordinary opportunity.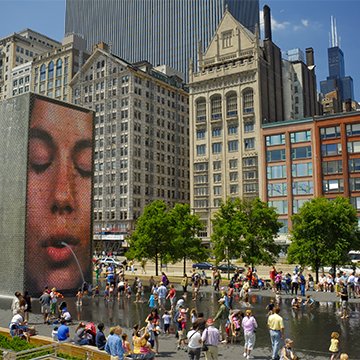 Housestaff training through McGaw Medical Center of Northwestern University provides diverse and challenging clinical experiences and world-class education located in the heart of the beautiful city of Chicago. Learn more via the links to the McGaw website below.
Watch Our Videos
Discover Lurie McGaw Experience Discover Feinberg Learn More About Chicago Get to Know Streeterville
Video Gallery
Watch the videos below to meet some of the people on our team.
Contact Us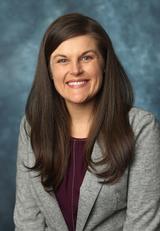 Lacey Kruse, MD, FAAD
Attending Physician, Dermatology
Program Director, Pediatric Dermatology Fellowship
Dermatology

312-227-6060
lkruse( at )luriechildens.org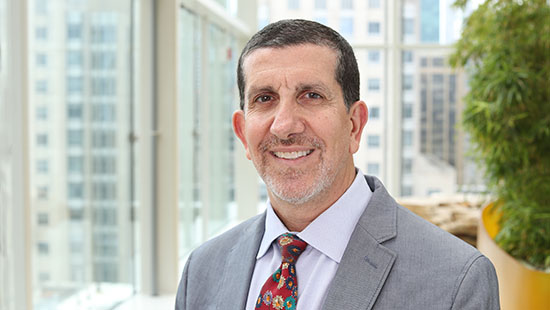 Anthony J. Mancini, MD, FAAD, FAAP
Division Head, Pediatric Dermatology
Associate Program Director, Pediatric Dermatology Fellowship
Dermatology

312-227-6060
amancini( at )northwestern.edu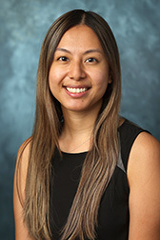 Pa Zao Lee
Medical Education Coordinator
Allergy and Immunology, Dermatology, Rheumatology

phone 312-227-1107; fax 312-227-9402
plee( at )luriechildrens.org
Physician-Scientist Training & Resources
We offer a wide range of resources, mentorship opportunities and formal training programs to help our residents and fellows excel as physician-scientists. Explore all of the resources and hear from housestaff who are making research a major part of their career development plans.
VISIT THE STARZL ACADEMY