Pediatric Neuromuscular Fellowship
The Pediatric Neuromuscular Program at Northwestern University Feinberg School of Medicine in the Department of Pediatrics and Division of Neurology & Epilepsy invites applications from candidates looking to be trained in this emerging field. Fellows will participate in specialty neuromuscular clinics offering an advanced level of care for children suffering from muscular dystrophy, spinal muscular atrophy and other neuromuscular disorders.
 Research
Focused clinical research will be encouraged and there are ample opportunities and mentors within the Division of Neurology. The fellowship will include support for attendance to present research at a national meeting. The successful candidate for the Pediatric Neuromuscular Fellowship should be fully trained in Child Neurology by the time they begin the program.
 Application Process
Inquiries should be directed to Nancy L. Kuntz, MD, medical director of the Mazza Foundation.
Contact Us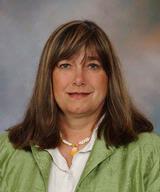 Nancy Kuntz, MD
Program Director, Neuromuscular Fellowship
Neurology
nkuntz( at )luriechildrens.org
Back to top