Pediatric Neurocritical Care Fellowship
The Ruth D. and Ken M. Davee Pediatric Neurocritical Care Program at Northwestern University Feinberg School of Medicine in the Department of Pediatrics, Divisions of Neurology and Critical Care Medicine invites applications from candidates interested in training in pediatric neurocritical care. During this training program, the fellow will develop expertise in the recognition, evaluation and acute and long-term management of acute neurologic insults, including traumatic brain injury, stroke, refractory status epilepticus, autoimmune and demyelinating disorders, CNS infections, metabolic, neuromuscular disorders and neurologic complications of critical illness. The fellow will develop expertise in the use and interpretation of neurophysiologic data, such as prolonged video EEG recording, near-infrared spectroscopy and transcranial doppler sonography.
The Ann and Robert H. Lurie Children's Hospital of Chicago is a 360-bed, free-standing children's hospital that serves the city of Chicago and beyond. It houses the 40-bed Lefkofsky Family Pediatric Intensive Care Unit, the 44-bed Regenstein Cardiac Care unit and the 44-bed Neonatal Intensive Care Unit. There are active cardiac surgery, transplant and ECMO programs. It is a national leader for pediatric subspecialty care and is consistently ranked in the U.S. News & World Report Best Children's Hospitals Honor Roll.
 Curriculum for Physician Fellow
This one-year program offers two tracks depending on the candidate's previous fellowship training in either Child Neurology or Pediatric Critical Care Medicine. The curriculum includes the following:
ICU Consult Rotation (six to seven months)
Neurosurgery Rotation (one month)
Adult Neurointensive Care at Northwestern University (one month)
Rehabilitation Medicine at the Shirley Ryan AbilityLab (two to four weeks)
Neurocritical Care Follow-Up Clinic (once a month)
Neuroradiology (two to four weeks)
Program Tracks
Critical Care Track: Additional training with a formal neurophysiology course (two weeks).
Neurology Track: Additional rotation in the Cardiac ICU (one month).
 Curriculum for Advanced Practice Nursing Fellow
Lurie Children's offers the only pediatric neurocritical care advanced practice nurse fellowship in the country. This six-month program is designed to provide advanced practice nurses the opportunity to develop subspecialty expertise in pediatric neurocritical care. The fellow will work closely with Michele Mills, neurocritical care APN, in order to develop expertise in the neurologic exam, neuroimaging, diagnosis and management of neurologic conditions in critically ill patients.
ICU Consult Rotation (16 weeks)
PICU Rotation (two weeks)
Neurosurgery Rotation (two weeks)
Rehabilitation (two weeks)
Adult Neurocritical Care (two weeks)
Neurocritical Care Follow-up Clinic (monthly)
 Didactics for Fellows
Chief of Service Conference and Neuroradiology Rounds: Every Thursday morning, the Neurology and NCC fellows present interesting cases to the division of Child Neurology, followed by Neuroradiology rounds.
Neurocritical Care Journal Club and EEG Review: Every Friday, NCC reviews the previous week's EEGs, discuss interesting cases and have Journal Club.
Joint Adult-Pediatric Stroke/Neurocritical Care Conference: Every Friday, NCC discusses interesting vascular/neurocritical care cases with adult neurology, neuroradiology and neurosurgery.
Neurobiology Conference: Once a month, invited speakers discuss their research in the neurosciences.
Neurocritical Care-PICU conference: Once a month, invited speakers discuss neurologic topics relevant to a joint NCC/PICU audience.
Neuroanatomy: Every Friday morning for half the year, joint Child and Adult Neurology trainees receive formal neuroanatomy lectures and wet lab experience.
Stroke Consortium: Once a quarter, all the academic hospitals within greater Chicago gather to discuss interesting and educational stroke cases.
 Research
 Application Process
Applicants for the physician fellowship should be board-certified/eligible in pediatric critical care or pediatric neurology. Physician inquiries should be directed to the fellowship directors, Andrea Pardo, MD, and Sue Hong, MD.
Applicants for the APN fellowship should have a minimum of two years of ICU nursing experience, a Masters in Nursing from an accredited university, be certified as an acute care pediatric nurse practitioner and be licensed as a registered nurse and advanced practice nurse in the state of Illinois by the time they begin the program. 
APN inquiries should be directed to Andrea Pardo, MD, or Michele Mills.
MEET OUR FELLOWS
Contact Us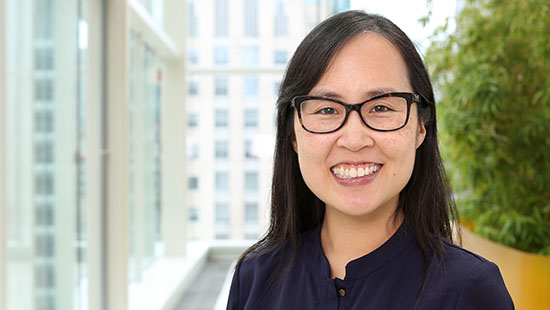 Sue Hong, MD
Fellowship Director, Davee Pediatric Neurocritical Care Fellowship
Neurology
SHong( at )luriechildrens.org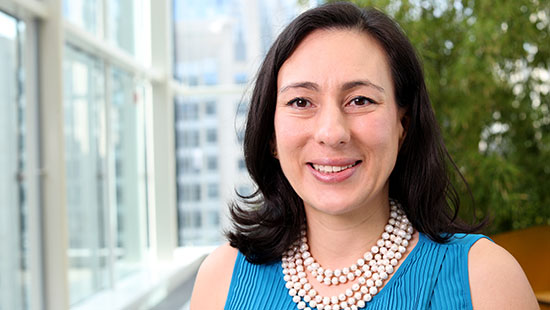 Andrea Pardo, MD
Fellowship Director, Davee Pediatric Neurocritical Care Fellowship
Neurology
APardo( at )luriechildrens.org
Back to top