Pediatric Infectious Diseases Fellowship
The Pediatric Infectious Diseases (ID) Fellowship Training Program trains outstanding physician-scholars who emerge with world-class clinical, scientific and teaching aptitude and experience. Based in the Feinberg School of Medicine at Northwestern University and the leading, 284-bed Ann & Robert H. Lurie Children's Hospital of Chicago, the program provides a balanced and organized training experience with exposure to a wide range of common to rare infectious diseases, with additional clinical experience available at other Northwestern Medicine sites. Research training opportunities span the scope of laboratories and clinical research groups at Feinberg and across Chicago. Fellows obtain in-depth exposure to microbiology, virology, immunology, epidemiology, clinical pharmacology, antibiotic stewardship and infection prevention and control as they relate to patient care, training in the prevention and treatment of infectious diseases, and scholarship. Fellows develop mastery in teaching and are encouraged to develop the skills to be future leaders in the field.
The three-year training experience includes submersion in the clinical experience in the first year followed by two years of concentrated mentored research time. Fellows are expected to develop novel scholarly projects leading to multiple publications in peer-reviewed journals and presentations of their studies at national and international meetings. Fellows are supported to pursue a Master in Public Health or Master of Science in Clinical Investigation. After successful completion of our fellowship program, fellows become eligible to sit for the Pediatric Infectious Diseases sub-board examination of the American Board of Pediatrics to become board-certified. This program is accredited by the Accreditation Council for Graduate Medical Education.
 Education
While the majority of clinical teaching and mastery occurs during patient care under the supervision of board-certified experts, didactic teaching is incorporated into the program, including two monthly lectures by faculty or fellows focusing on areas of clinical infectious diseases and weekly teaching by fellows of residents and medical students. Additional didactic conferences include joint case conferences with the adult ID division, monthly journal clubs and the department-wide "Fellows College," which focuses on topics associated with developing career leadership skills. A clinical microbiology rotation occurs in the first month of fellowship and includes exposure to the instrumentation, procedures and workflow within the clinical microbiology laboratory.
 Research
The Fellowship Training Program dedicates most of the last two years of fellowship to clinical or lab-based research under the supervision of an experienced mentor and advisory committee. Laboratory or clinical research mentors may be selected from faculty within the division, faculty at Feinberg or, less commonly, from a different institution. A joint T32 training grant is shared by the adult and pediatric ID fellowship programs at Northwestern, providing additional support and oversight for fellows' scientific activity. In addition, support is available for fellows to complete a Master of Public Health or a Master of Science in Clinical Investigation and build an enhanced foundation for their clinical investigations. Uniquely, a funded, research-intensive fourth year is also available to allow fellows to achieve greater independence before starting their faculty careers and to increase their likelihood of success in garnering an early career award soon in their junior faculty years.
The goal of the fellowship research experience is to provide our fellows with a strong platform from which to build an eventual career in pediatric infectious diseases. With the assistance of the program, fellows form a Scholarship Oversight Committee to supervise the development and conduct of the research throughout the fellowship. Fellows are provided with resources to gain experience in grant-writing, presentations at local, national and international meetings and ultimately publication of their original research. 
 Clinical Experience
The majority of the inpatient clinical experience occurs in the first year of fellowship when fellows take primary responsibility for managing the infectious diseases consult team. Largely in the context of a consultative service, the team addresses questions regarding patients with a wide range of diagnoses. Fellows develop the ability to form a broad differential (infectious and non-infectious) and provide evidence-based recommendations for evaluation and management. Patients may have a variety of co-morbidities and exposures, including primary immune deficiencies, oncologic processes, stem cell or solid organ transplantation, biological therapeutic exposure, surgical complications and international travel. Reflecting the prominence of Chicago as an international city, patients have diverse racial, ethnic, socioeconomic and geographic backgrounds, increasing the breadth of the clinical experience.
The outpatient clinical experience is spread throughout the second and third years of fellowship and includes the General Infectious Diseases Clinic and the Special Infectious Diseases (SID) Clinic. The General ID Clinic provides care for new patients, hospital follow-up patients and patients followed on a regular basis with a wide variety of infectious diseases, while the SID Clinic cares for children with exposure to HIV or with HIV infection. Many SID patients are enrolled in NIH-sponsored antiretroviral treatment protocols. We approach every bedside as a place of clinical care, teaching and science to provide a rich learning experience in the clinical environment.
 Requirements & Eligibility
Applicants for this fellowship must have completed an ACGME-accredited residency in pediatrics or equivalent training, be board-eligible for certification general pediatrics and meet the State of Illinois' requirements for medical licensure. Non-U.S. citizens need to obtain a valid Visa and authorization to work in the United States.
 Application Process
Fellowship applications are processed through the Electronic Residency Application Service of the Association of American Medical Colleges during the fall application cycle. All applications are processed through the National Resident Matching Program. Highly qualified applicants are selected for a visit to Northwestern and Lurie Children's to allow us to show how our innovative program can benefit the applicant's career development and expertise in pediatric infectious diseases.
Contact Us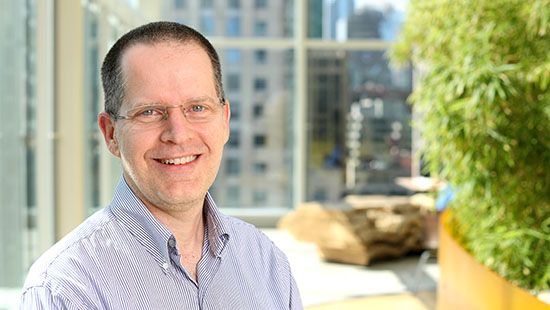 William J. Muller, MD, PhD
Director, Infectious Diseases Fellowship Program; Associate Professor of Pediatrics; Attending Physician, Division of Infectious Diseases
Infectious Diseases
WMuller( at )luriechildrens.org
Delia Hernandez
Fellowship Coordinator, Infectious Diseases
Infectious Diseases

312-227-4606
dhernandez( at )luriechildrens.org
Back to top