Pediatric Nephrology Fellowship
The pediatric nephrology fellowship at Ann & Robert H. Lurie Children's Hospital of Chicago provides trainees with the fundamental tools for successful careers in pediatric nephrology. Fellows are taught, mentored and supported by world-renowned pediatric nephrologists in a faculty of 12 clinicians and scientists associated with the Northwestern University Feinberg School of Medicine.
video: meet fellowship director Debora Matossian, md
Located in Chicago, we are the only pediatric nephrology fellowship in Illinois. As such, you will train with a division that cares for one of the busiest and most diverse clinical populations in the country. Our program works in partnership with the Division of Nephrology/Hypertension in the Department of Medicine at Northwestern University Feinberg School of Medicine, as well as with scientists at the Stanley Manne Children's Research Institute. We have two spots per year for a total of six in the program at a time. Our program has been accredited since 1986 and was reaccredited in 2018.
Introductory summer tutorials are organized to cover core topics in nephrology by the faculty on staff through the initial two months of fellowship. Thereafter, the fellow will participate in regular educational academic conferences.
Biopsy conferences occur every other month. Dialysis multidisciplinary meetings are once a month in collaboration with transplant surgeons, dialysis nurses, nutritionists and social workers. In this meeting, we discuss quality initiatives and patient problems.
Transplant meetings occur twice a month. In this meeting, we discuss ongoing transplant patients and complications as well as new transplant referrals and evaluations.
Urology conferences are cased-based on urology-kidney shared topics. They occur every other month.
Scientific updates and journal clubs occur monthly. In weekly "Chief Rounds"/sign-out rounds every Friday at 1 p.m., we discuss the inpatient service as a team. Joint Renal Grand Rounds with the Division of Nephrology/Hypertension are held weekly. At a departmental level, fellows participate in Fellow's College, a lecture series regarding topics such as work-life balance, time management, manuscript writing, as well ab Ethics series (conferences that occur regularly over lunchtime, covering biomedical ethics topics in an interactive forum).
During the first year, you will be exposed to clinical and bench research through formal rotations with the hopes that this will help determine the research focus for years 2 and 3.
Investigations are not required to be limited to our division; you are encouraged to pursue your interests in any basic, translational or clinical science lab at Lurie Children's and the Feinberg School of Medicine. Submission of at least one first-authored research manuscript is required. We encourage development of a wide variety of scholarship skills such as contributing to a multicenter study, case studies/series, review articles and text book chapters and participating as reviewer for academic journals. Each fellow is expected to develop a scholarship oversight committee responsible for providing direction of fellows' scientific experiences. These committees include three to five faculty members and officially meet twice a year. The fellow has the opportunity to receive funding through a T32 NIH training grant.
As the only fully independent children's hospital in the nation's third-largest city, Lurie Children's brings unparalleled collaborative opportunities to the fellow. U.S. News and World Report ranked it sixth nationally among the best pediatric hospitals in the country. With 288 beds, Lurie Children's is the medical school's primary pediatric teaching institution. We are located adjacent to Northwestern's medical campus in Chicago's Streeterville neighborhood.
The first year is clinically intense to expose the fellow to all aspects of inpatient and outpatient nephrology. It is followed by two years to pursue your scholarly activity, during which you'll have the option to complete a Masters in Clinical Investigation funded by the division. These years will also refine and mature your ability to lead a multidisciplinary patient care team. The inpatient experience consists of rounding on primary patients and consults. Our primary inpatients are covered by a junior and senior resident; therefore, the fellow's role is that of teaching, supervision and collaboration. Our service provides all forms of renal replacement therapies for inpatients. We usually have CVVHD running in the ICU and/or CICU. A few of our chronic dialysis patients (PD and HD) are cared for inpatient, and we provide plasmapheresis for the hospital for indications such as antibody mediated rejection or autoimmune neurologic conditions. The outpatient experience consists of not only participation in general kidney diseases clinics and transplant clinics but also your own continuity of care clinic. We do 15 to 20 kidney transplants a year. These patients are followed in transplant clinic every Thursday morning. Dialysis experience occurs inpatient as mentioned above, as well as outpatient in our free-standing pediatric dialysis unit, with 10 stations and state-of-the-art equipment. We manage on average of 40 dialysis patients mixed between PD and HD.
Applicants must have completed pediatric residency in an ACGME-accredited program.
Applications for the Nephrology Fellowship must be submitted via the Electronic Residency Application process. Applicants may submit the application starting July 1. Applications are available for download starting July 15. When your completed application has been received and reviewed, you will be notified whether you will be offered an opportunity to interview for a fellowship position commencing July of the following year. Applications will be considered from July through November. Interviews will be conducted August through November of each year. We require three letters of reference as well as USMLE scores, a CV and a personal statement.
Discover the many ways our faculty are impacting children's health beyond the hospital.
Each year, as many as 20 third-year pediatric residents travel to Bugando Medical Center in Mwanza, Tanzania, to participate in an educational initiative that provides exposure to the management of complex pediatric diseases in a low-resource setting. Learn more about this extraordinary opportunity.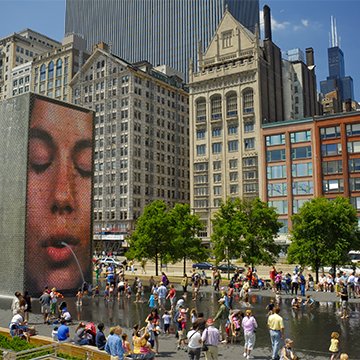 Housestaff training through McGaw Medical Center of Northwestern University provides diverse and challenging clinical experiences and world-class education located in the heart of the beautiful city of Chicago. Learn more via the links to the McGaw website below.
Watch Our Videos
Discover Lurie McGaw Experience Discover Feinberg Learn More About Chicago Get to Know Streeterville
Video Gallery
Watch the videos below to learn more about our program and meet some of the people on our team.
Contact Us
Debora Matossian MD, MS
Program Director, Pediatric Nephrology Fellowship
Nephrology
DMatossian( at )luriechildrens.org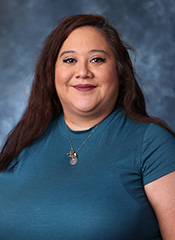 Oralia E. Mathew
Medical Education Coordinator, Pediatric Nephrology Fellowship
Nephrology

312-227-1912
omathew( at )luriechildrens.org
Physician-Scientist Training & Resources
We offer a wide range of resources, mentorship opportunities and formal training programs to help our residents and fellows excel as physician-scientists. Explore all of the resources and hear from housestaff who are making research a major part of their career development plans.
VISIT THE STARZL ACADEMY