Child Neurology Training Program
Block Rotation Schedule
 A distinctive feature of our program is the integration of the required 12 months of adult neurology training across all three years.  About half of the adult neurology training is completed in the first year, one quarter in the second year and the final quarter in the third year.  A sample block schedule
 is available for reference.  With this model, child neurology residents begin training in child neurology from day one maximizing their child neurology educational experience.  In addition, it allows for a greater proportion of 'senior' adult neurology rotations and the ability to tailor the adult neurology months based on clinical areas of interest.
There are three inpatient clinical child neurology services at Lurie Children's:  General Child Neurology, Epilepsy, and Neurocritical Care.  There is a trainee assigned to the general neurology and epilepsy services and a second trainee assigned to the neurocritical care service which includes NICU and PICU consultations.  A third trainee is assigned to the consult service who manages inpatient and emergency department consults.  Each team functions autonomously and has a separate specialized attending to maximize learning opportunities.
Another feature of our program are required 'specialty' rotations.  During the first year of neurology training, all residents participate in a neuromuscular neurology rotation under the supervision of Nancy Kuntz, MD, Vamshi Rao, MBBS and Abigail Schwaede, MD.  In additional they all participate in a neurophysiology course which includes didactics and hands on training including topics such as EEG reading, EMG/NCV testing and intraoperative monitoring.  During the second year, all trainees complete a neurooncology rotation under the supervision of Rebecca Garcia Sosa, MD.  All trainees complete a month in our epilepsy monitoring unit in their second or third year.   Finally, all trainees complete the required pathology and child psychiatry rotations in their second or third year of training.
Extensive opportunities for elective rotations are offered thorough the three years of training. Electives comprise more than eight months of the 36 months of training. The electives are selected based on the trainee's interests and career goals. Established electives that are popular with our trainees include:
Genetics
Movement disorders
Neuro-oncology
Neuroradiology
Neurosurgery
Ophthalmology
Rehabilitation medicine/Shirley Ryan AbilityLab
Research electives (bench or clinical)
Sleep medicine
Didactics
A wide variant of lectures and experiences are offered.  The main didactic lecture programs are the child neurology lecture series which occur each Monday, Tuesday and Thursday at noon.  There are also daily adult neurology noon lectures that residents may participate in.  For the first half of the academic year, there is a neuroanatomy course each Friday morning.  Please see below for a list of additional conferences.
All trainees have the opportunity to select a research mentor depending on their area of interest. Residents may choose to implement an independent research project or participate in a faculty member's research project. We also participate in the NIH R25 Research Training and Career Development grant program with two recent graduates completing this research pathway.
Division Conferences
Epilepsy EEG Conference
Monday, 9 a.m.
Review of weekly EMU EEGs and clinical cases.

Child Neurology Lecture Series
Tuesday, 12 p.m.
Series of formal didactic lectures on specific topic based on educational curriculum.
Supervised by Joanna Blackburn, MD.

Neurobiology Program Interdisciplinary Talk Series
Second Tuesday of each month, 12 p.m.
Series of basic science lectures provided by Northwestern and visiting faculty.

Brain Tumor Board
Tuesday, 3:30 p.m.
Neuro-oncology/radiology/neurosurgery/pathology faculty.

Epilepsy Center Radiology Rounds/Surgery Conference
Wednesday, 7:30 a.m.
Internal discussion of the most challenging patients for the epilepsy center. Review and discussion of epilepsy patients that had MRI, functional MRI, SPECT Scans. Surgical planning.

Neurology Clinic Lectures
Wednesday, 12:15 p.m.
Casual talks provided by attendings in clinic covering variety of topics, including outpatient neurology, epilepsy, quality improvement and mentoring.
Supervised by Joanna Blackburn, MD.

Neurology Chief of Service Rounds
Thursday, 7:30 a.m.
Residents present cases from the inpatient service. Neuro-anatomic localization, differential diagnosis and interesting points from current literature are discussed.
Supervised by Joanna Blackburn, MD and Leon Epstein, MD.

Pediatric Neurocritical Care Conference
Third Thursday, 4 p.m.
Monthly topic review with multidisciplinary approach with ICU, Neurosurgery and Neurology.

Neuroradiology Conference
Thursday, 8:30 a.m.
Follows Neurology Chief of Service Rounds.
Supervised by Joanna Blackburn, MD, Leon Epstein, MD, and neuroradiology faculty.

Neurocritical Care EEG Review and Journal Club
Friday, 12 p.m.
Weekly EEGs shown and discussed. Literature-based review of pertinent clinical and scientific topics for NCC service.
Supervised by Joshua Goldstein, MD.
Hospital Conferences
Lurie Outcomes Review
Two times per month.
Formal, hospital-wide presentation of two to four cases with case management, morbidity, hospital systems, medical utilization, cost effectiveness and ethics discussed.
Supervised by Steven Krug, MD.
Pediatrics Firm Conference
Tuesday, 8 a.m.
Weekly case-based discussion with involvement of multiple medical services.

Pediatrics Grand Rounds
Friday, 8 a.m.
Rotating slate of clinical and research-oriented topics presented by faculty and invited speakers.
Resident continuity clinic takes place every Wednesday afternoon. There are at least two full-time faculty attendings who attend each clinic and are there solely for education (they do not have their own patients on those days). The first Wednesday of each month is scheduled as epilepsy clinic and is staffed by epileptologists, while the third Wednesday is PICU follow-up clinic and is staffed by neurocritical care attendings. The second, fourth and fifth weeks are general neurology clinics and are staffed by a variety of child neurology attendings. Patients are assigned to individual residents rather than being "pooled" and residents have primary responsively for their care. Residents see patients from all socio-economic backgrounds, with a wide variety of presenting complaints and levels of complexity.
Subspecialty Services
The Division of Neurology has a wide variety of subspecialty centers. All of these centers, listed below, are extensively involved in resident education; trainees will accordingly gain great exposure to all areas
Epilepsy
Neuromuscular disorders
Neuroimmunology/Demyelinating Disease
Neurocritical care
Neuro-oncology
Behavioral neurology
Neurogenetics
Successful candidates will have an MD or DO degree by the start of the training program. In addition, they must meet the ACGME requirements to begin a child neurology training program.
Applications for the categorical (five-year) child neurology program are accepted through ERAS through Dec. 31. Applicants to the categorical child neurology program do not need to apply separately to the pediatrics residency program. Pediatrics residency interviews and child neurology interviews are held on consecutive days. Applications should contain a dean's letter, transcript, USMLE scores and at least three letters of recommendations. At least one letter should be from a neurologist or child neurologist if possible.
Discover the many ways our faculty are impacting children's health beyond the hospital.
Each year, as many as 20 third-year pediatric residents travel to Bugando Medical Center in Mwanza, Tanzania, to participate in an educational initiative that provides exposure to the management of complex pediatric diseases in a low-resource setting. Learn more about this extraordinary opportunity.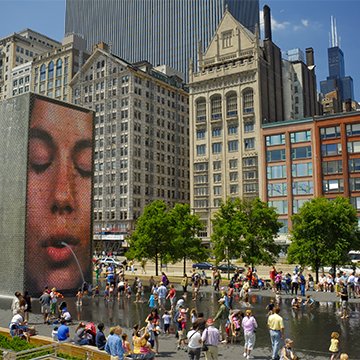 Housestaff training through McGaw Medical Center of Northwestern University provides diverse and challenging clinical experiences and world-class education located in the heart of the beautiful city of Chicago. Learn more via the links to the McGaw website below.
Watch Our Videos
Discover Lurie McGaw Experience Discover Feinberg Learn More About Chicago Get to Know Streeterville
All for Ryan
Ryan is helping research specialists fight Duchenne muscular dystrophy.
Meet Dr. Leon Epstein, Head of the Division of Neurology at Lurie Children's
Dr. Leon Epstein is the head of the Division of Neurology at Ann & Robert H. Lurie Children's Hospital of Chicago. The division is ranked #4 in the nation by US News & World Report. His special interests include viral disorders on the nervous system and migraine headaches.
Meet Dr. Nancy Kuntz, Neurologist at Lurie Children's
Dr. Nancy Kuntz is a physician in the Division of Neurology at Ann & Robert H. Lurie Children's Hospital of Chicago. In addition, she serves as medical director of the Mazza Foundation Neuromuscular Program, and director of the Muscular Dystrophy Association Clinic. Her special interests include neuromuscular disorders in children with special emphasis on neuroimmunology and autonomic disorders.
Meet Priyamvada Tatachar, MD, Neurologist at Lurie Children's
Priyamvada Tatachar, MD, is a Neurologist at Ann & Robert H. Lurie Children's Hospital of Chicago. Her special interests include neurology, tuberous sclerosis, and epilepsy.
Meet Tiffani McDonough, MD, Epileptologist, and Neurologist at Lurie Children's
Tiffani McDonough, MD, is an Epileptologist and Neurologist at Ann & Robert H. Lurie Children's Hospital of Chicago. Her special interests include neurology.
Meet Dr. Linda Laux, Pediatric Epileptologist, Lurie Children's
Dr. Linda Laux is a pediatric epileptologist at Ann & Robert H. Lurie Children's Hospital of Chicago. Lurie Children's Epilepsy Center is part of the Division of Neurology, ranked 5th in the nation for child neurology and neurosurgery by U.S.News & World Report.
Contact Us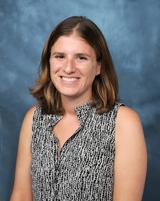 Joanna Blackburn, MD
Director, Child Neurology Training Program
Neurology
jblackburn( at )luriechildrens.org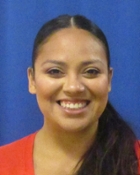 Zulaika Guzman
Coordinator, Child Neurology Training Program
Neurology

312-227-4486
zguzman( at )luriechildrens.org
Physician-Scientist Training & Resources
We offer a wide range of resources, mentorship opportunities and formal training programs to help our residents and fellows excel as physician-scientists. Explore all of the resources and hear from housestaff who are making research a major part of their career development plans.
VISIT THE STARZL ACADEMY