Pediatric Endocrinology Fellowship
The Division of Endocrinology was founded at Children's Memorial Hospital and transitioned to the state-of-the-art Ann & Robert H. Lurie Children's Hospital of Chicago in 2012. Our division is composed of 12 full-time faculty members and 5 part-time faculty members. The fellowship has been an ACGME-accredited program since 1994. The Pediatric Endocrinology Fellowship accepts one fellow per year for a total training duration of 36 months. Our mission is to cultivate well-rounded leaders in the field of pediatric endocrinology through a rigorous training program that prepares trainees to achieve clinical and academic excellence. Our fellowship also builds a foundation for leadership within the pediatric endocrine community. Graduates of the program will be prepared to pursue careers with expertise in pediatric endocrine diseases, including academic positions, positions in public health, advocacy and industry.
Current Fellow Testimonials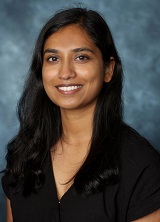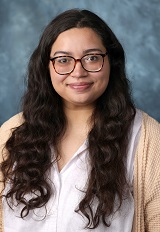 The fellowship educational curriculum consists of core didactic teaching sessions, journal clubs, chapter reviews, joint adult and pediatric endocrine research and clinical conferences, quarterly DSD conferences and tumor board, as well as hospital and medical center educational activities such as FIRM conference, M&M and Grand Rounds. Our educational goal is to provide a foundation of knowledge to compliment the clinical experience and encourage lifelong learning. Fellows have the opportunity to take advantage of additional educational opportunities through Northwestern Memorial Hospital and Northwestern Feinberg School of Medicine, including certificate and degree programs.
The fellowship program offers a robust scholarly experience for trainees as evidenced by participation in basic science or clinical research, quality improvement and/or advocacy research, preparing applications for grant support and writing manuscripts for publication, with the goal of advancing the field of pediatric endocrinology. Fellows' progress in academic pursuits is monitored by a Scholarship Oversight Committee and is based on specific milestones, as well as a timeline established in the first year of training. Ongoing research activity occurs by participation both at Lurie Children's and within the Northwestern University community.  Fellows are also educated in scholarship through a specific research curriculum through the Department of Pediatrics Fellow's College.
The clinical experience in fellowship training is extensive, encompassing all aspects of pediatric endocrinology. The goal of the clinical experience is to teach fellows to provide exceptional care for children with a wide variety of endocrine diseases as well as non-endocrine conditions that share phenotypes with endocrine disease, practice evidence-based medicine and develop lifelong learning skills. Fellows in the first year of training have two general outpatient endocrine clinics per week. They participate in inpatient care for 26 weeks and take call two nights per week and 13 weekends per year. During these rotations, fellows are performing consultations on inpatients admitted to other services, following progress of the endocrine and consult patients and supervising pediatric residents in admitting and managing endocrine patients, all under the supervision of the attending pediatric endocrinologist. In the second and third years of training, the fellow will see pediatric endocrine outpatients in a continuity clinic one day per week and will attend 12 diabetes clinics per year at outreach sites. They will also participate in a half-day fellows' clinic one to two times per month. They take call one night per week and 13 weekends per year. In the third year, they will take additional inpatient service in further preparation for transition to an attending physician position after fellowship. The fellows have the opportunity and are expected to attend a variety of multidisciplinary clinics, including Brain Tumor Clinic, STAR clinic, Turner syndrome clinic and DSD clinics. Fellows are also encouraged to attend summer diabetes camp. This provides an intense hands-on learning experience in the day-to-day management of diabetes under the direct supervision of an attending endocrinologist. 
To be considered, applicants must have completed an accredited pediatric residency program prior to the start of fellowship training. Applicants must be board-certified by the American Board of Pediatrics or board-eligible to sit for the licensing exam during the first year of fellowship training. We strive for a diverse group of trainees and look to find highly qualified members of under-represented groups. International Medical Graduates are welcome to apply but must meet specific criteria, including a valid ECFMG certificate and documentation of U.S. citizenship or a valid green card or visa as per the requirements set forth by Northwestern McGaw Medical Center.
Applicants may begin submitting applications through the online Electronic Residency Application Service (ERAS) in July of the year prior to the anticipated fellowship start date. Our program's ERAS number is 3261621060. Program leadership reviews applications beginning in July. The application requirements are spelled out in ERAS, but include:
Online application
Current curriculum vitae
Personal statement
Recent photograph
Copies of USMLE or COMLEX scores
Medical school transcript
Three letters of recommendation, including one from the residency program director and preferably one from a member of the Division of Endocrinology at the applicant's residency training program
Due to the large number of applications we receive, all applicants are encouraged to submit their completed applications as early as possible. Applications are reviewed by the program in July. Interviews start in August and continue until October or early November.
Discover the many ways our faculty are impacting children's health beyond the hospital.
Each year, as many as 20 third-year pediatric residents travel to Bugando Medical Center in Mwanza, Tanzania, to participate in an educational initiative that provides exposure to the management of complex pediatric diseases in a low-resource setting. Learn more about this extraordinary opportunity.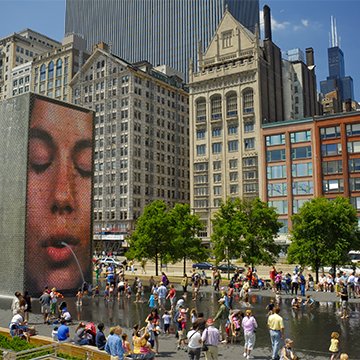 Housestaff training through McGaw Medical Center of Northwestern University provides diverse and challenging clinical experiences and world-class education located in the heart of the beautiful city of Chicago. Learn more via the links to the McGaw website below.
Watch Our Videos
Discover Lurie McGaw Experience Discover Feinberg Learn More About Chicago Get to Know Streeterville
Contact Us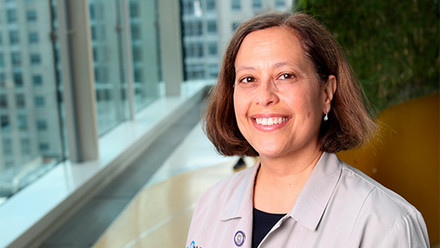 Reema Habiby, MD (pronouns: she/her)
Program Director, Pediatric Endocrinology Fellowship
Endocrinology
rhabiby( at )luriechildrens.org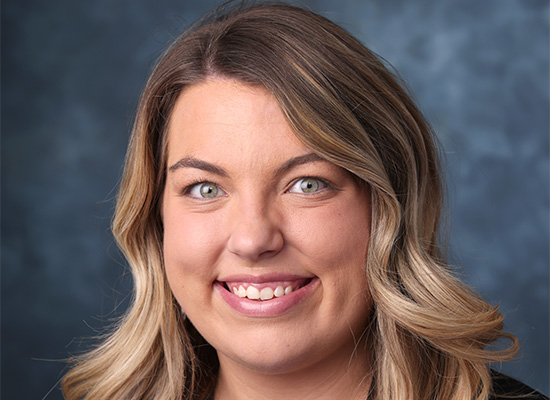 Brooke Baker
Program Coordinator, Pediatric Endocrinology Fellowship
Endocrinology

312-227-6936
babaker( at )luriechildrens.org
Physician-Scientist Training & Resources
We offer a wide range of resources, mentorship opportunities and formal training programs to help our residents and fellows excel as physician-scientists. Explore all of the resources and hear from housestaff who are making research a major part of their career development plans.
VISIT THE STARZL ACADEMY