Pediatric Epilepsy Fellowship
The Pediatric Epilepsy Program at Ann & Robert H. Lurie Children's Hospital of Chicago is one of the ACGME-accredited fellowship programs at McGaw Medical Center of Northwestern University along with Clinical Neurophysiology, Sleep and Neuromuscular Medicine. There are two positions per year to train board certified/eligible child neurologists in the field of clinical pediatric epilepsy and electroencephalography. Fellows spend 10 to 11 months in pediatric epilepsy and one to two months in adult epilepsy. Fellows are eligible for the American Board of Psychiatry and Neurology (ABPN) Epilepsy boards at the end of their training.
 Education
There are weekly didactic lectures and multidisciplinary meetings that fellows are expected to attend.
 Clinical Experience
Trainees develop an expertise in pediatric epilepsy by participating in inpatient consultations as well as outpatient epilepsy clinic, including subspecialty clinics (epilepsy and genetics, ketogenic diet clinic, tuberous sclerosis clinic, infantile spasms clinic, among others). During their year of training, fellows become proficient in electroencephalography (EEG) by reading and interpreting long term studies in the epilepsy monitoring unit, the routine EEG lab, the wards, and the neonatal and pediatric intensive care units. Fellows will also participate in epilepsy surgery evaluation, electrocorticography, and intracranial monitoring. There are weekly didactic lectures and multidisciplinary meetings that fellows are expected to attend.
 Research
Opportunities to participate in clinical research are readily available and are expected during their training. The fellow must complete at least one research project during their training.
 Application Process
Interviews for the Epilepsy positions are by invitation only and will take place in summer for the pediatric applicants the year prior to start of the fellowship. Click here to download application form. 
Required documents:
Completed GME Application
3 letters of recommendation. One of the letters of reference should be from your neurology or child neurology program director.
CV
Personal Statement
A copy of your state-of-residency (temporary or permanent) Medical License is required
Copy of official USMLE Step/Scores I, II & III
All of the required items can be mailed, faxed, or emailed to Clara Samaniego, Fellowship Coordinator.
Application inquiries should be directed to Clara Samaniego, Fellowship Coordinator, or Rebecca Garcia Sosa, MD, Pediatric Epilepsy Fellowship Director.
Contact Us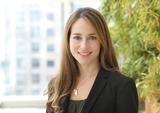 Rebecca M. Garcia Sosa, MD
Program Director, Pediatric Epilepsy Fellowship
Neurology

312.227.4547
rgarciasosa( at )luriechildrens.org
Aurea Abad
Program Coordinator, Neurology Fellowship
Neurology

312-227-4455
aabad( at )luriechildrens.org
Back to top