Pediatric Transplant Hepatology Fellowship
The Ann & Robert H. Lurie Children's Hospital of Chicago is home to one of the first ACGME-accredited fellowship training program in pediatric transplant hepatology.
The goal of the one-year fellowship is to train future leaders in the field of pediatric transplant hepatology. 
The program provides comprehensive training in inpatient and outpatient care of children with a wide variety of hepato-biliary problems, including those who require transplantation. 
Fellows will spend approximately 50 percent of their time participating in a mentored research project. In addition, there will be opportunities to educate and supervise pediatric residents and GI fellows.
video: meet Dr. Catherine Chapin, fellowship program director
Lurie Children's
Ann & Robert H. Lurie Children's Hospital is a 288-bed hospital located in downtown Chicago. The program aims to perform between 16 and 20 pediatric liver transplants per year and follows over 300 post-transplant patients.
An experienced team of board-certified pediatric transplant hepatologists and transplant surgeons interact closely with faculty from radiology, pathology, anesthesiology and infectious diseases to provide outstanding individualized multidisciplinary clinical care. The clinical service draws patients not only from the state of Illinois but also from Michigan, Indiana and Wisconsin.
The program also has a strong research track record with involvement in multiple NIH-funded basic and clinical liver research programs (e.g., ChiLDReN, CFLD, PALF, IWITH, SPLIT, BARC, MITOHEP and industry studies), offering a unique academic environment for successful training in advanced pediatric transplant hepatology.
Weekly Conferences
Pediatric GI/Liver Fellows Rounds:
Specific patient cases are presented for all fellows and faculty. There is open discussion about differential diagnosis, evaluation, acute management and chronic management.
Liver Team Meeting Including Candidate Selection:
Every week we have a multidisciplinary conference (including the hepatologists, transplant surgeons, transplant pharmacists, transplant dieticians, social workers and transplant nurse coordinators) for one to two hours to discuss all liver inpatients and outpatients. We review all potential transplant candidates and those children who are active on the transplant list. We discuss nutritional management of pre-transplant patients, option for live donation, exception scores and other transplant-specific topics.
Transplant Surgery Lecture Series:
Lecture series geared toward all elements of transplantation, including infectious and cardiovascular complications and presented by adult and pediatric faculty. Attendees include pediatric and adult fellows as well as transplant surgeons.
Monthly Conferences
Pediatric Liver Pathology Conferences:
Our liver pathologist, Hector Melin, MD, reviews normal liver histology and liver disease processes. Transplant specific pathology includes acute cellular rejection, chronic rejection, ischemic injury, biliary injury, viral injury, PTLD and drug-toxicities.
Pediatric Radiology Conferences:
Our radiologists review liver and GI cases that have presented to the inpatient/outpatient teams over the past month.
Research Conferences:
Faculty and fellows presents one hourlong lectures on their active research projects. 
Journal Club:
Fellows and faculty critically review seminal articles and recently published papers about liver disease and liver transplantation.
M&M:
Multidisciplinary meeting that reviews morbidities or mortality that have occurred in the liver or intestinal transplant recipients. In addition to graft loss and patient deaths, we also discuss new management strategies and present data on transplant topics such as acute liver failure and steroid resistant rejection. Attendees include interventional radiology, anesthesia, transplant surgery and neurology
Adult Hepatology Conference:
Fellows have the opportunity to attend the weekly adult hepatology conference particularly when there is a pediatric topic or a guest speaker.
Educational Responsibilities
Each transplant fellow will present a liver transplant topic conference and a research presentation at the conclusion of their one-year fellowship. The transplant fellow will be responsible for presenting all transplant candidates whose evaluation they participate in at our weekly team meeting/candidate selection meeting. Fellows will learn how to write letters for evaluation/transplant approval. They will also learn how to write PELD-appeal letters for transplant exception points.
The transplant fellow will have five months of time to dedicate to a clinical, translational or basic science research project in the areas of pediatric hepatology or transplantation medicine. With over $3.5 million per year in grant support, the Division of Gastroenterology, Hepatology and Nutrition in the Department of Pediatrics offers endless research opportunities for our fellows.
Within our division, there is clinical, translation and basic science research occurring in the areas of liver transplantation, CF-related-liver disease, NAFLD, pediatric acute liver failure, autoimmune hepatitis, primary sclerosing cholangitis, immunology and cytokines in liver disease, biliary atresia and health-related quality of life in the transplant population.​
Clinical Training
​​The curriculum fulfills eligibility requirements of the American Board of Pediatrics for subspecialty certification in pediatric transplant hepatology. 

The fellow will spend six months of the year on the inpatient and consultation liver/transplant services at Lurie Children's, with one of these months on a clinical rotation at Northwestern Medicine participating in adult liver transplant rounds and outpatient transplant hepatology clinic. The remaining five months of the year will be dedicated to a clinical, translational or basic science research project in the areas of pediatric hepatology and transplantation medicine. 
 
Throughout the entire year, the fellow will participate in bi-weekly hepatology/transplant clinic at Lurie Children's and will be involved in all aspects or pre-, peri- and post-transplant care.
Call Responsibilities
The fellow will have limited on-call responsibilities that will include both GI and liver patients. Furthermore, they will be expected to observe three liver transplants and go out on three organ procurements. In addition, transplant fellows are encouraged to observe two intra-operative cholangiograms, two Kasai procedures and at least one percutaneous transhepatic cholangiography procedure. Transplant fellows will have the opportunity to participate in the care of patients with acute liver failure, GI bleeding requiring sclerotherapy or banding or urgent transplant evaluation.
Vacation​
The fellow will have three weeks of vacation that can be taken in one- or two-week blocks according to ACGME regulations. ​
​The fellowship is available for interested individuals who are board eligible/certified in general pediatrics and have completed an ACGME-accredited three-year fellowship in Pediatric Gastroenterology. 
All applicants to the fellowship must use the online Electronic Residency Application Service (ERAS). When submitting your application through ERAS, you will need to submit the following:
Online application form
Recent photograph
Curriculum vitae (where applicable, please include education, post-graduate training, additional training, work experience, honors or awards, research experience, publications and presentations)
Personal statement outlining your career goals in pediatric gastroenterology
Three letters of recommendation, which should include one from your GI fellowship program director or GI division chief.  If letters are being submitted electronically, they should be sent in PDF format, signed electronically and sent directly from the author's email address.
USMLE scores for Steps 1, 2 and 3
Medical school transcripts
ECFMG (required for foreign medical graduates)
Discover the many ways our faculty are impacting children's health beyond the hospital.
Each year, as many as 20 third-year pediatric residents travel to Bugando Medical Center in Mwanza, Tanzania, to participate in an educational initiative that provides exposure to the management of complex pediatric diseases in a low-resource setting. Learn more about this extraordinary opportunity.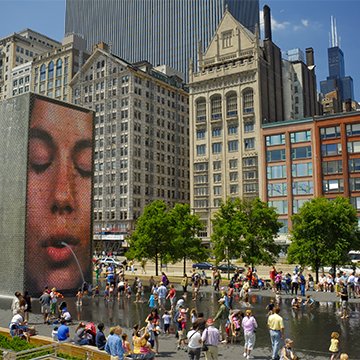 Housestaff training through McGaw Medical Center of Northwestern University provides diverse and challenging clinical experiences and world-class education located in the heart of the beautiful city of Chicago. Learn more via the links to the McGaw website below.
Watch Our Videos
Discover Lurie McGaw Experience Discover Feinberg Learn More About Chicago Get to Know Streeterville
Video Gallery
Watch the videos below to learn more about our program and meet some of the people on our team.
Contact Us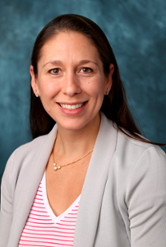 Catherine A. Chapin, MD
Program Director, Pediatric Transplant Hepatology Fellowship
Gastroenterology, Hepatology, and Nutrition
cchapin( at )luriechildrens.org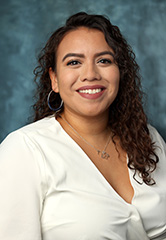 Iveanna Albarez
Medical Education Coordinator, Pediatric Gastroenterology Fellowship
Gastroenterology, Hepatology, and Nutrition

312-227-4577
ialbarez( at )luriechildrens.org
Physician-Scientist Training & Resources
We offer a wide range of resources, mentorship opportunities and formal training programs to help our residents and fellows excel as physician-scientists. Explore all of the resources and hear from housestaff who are making research a major part of their career development plans.
VISIT THE STARZL ACADEMY