Health Services and Population Health Research Fellowship
The Ann & Robert H. Lurie Children's Hospital of Chicago Fellowship in Pediatric Health Services and Population Health Research is hosted by the Division of Academic General Pediatrics and the Mary Ann & J. Milburn Smith Child Health Research, Outreach and Advocacy Center.
Kristin Kan, MD, MPH, MSc  serves as the fellowship director. Faculty members in AGP and Smith Child Health Research, Outreach and Advocacy Center are most likely to serve on fellows' mentorship teams, but all Lurie Children's faculty and potentially Northwestern University faculty may serve as members of fellows' mentoring teams. Each fellow will have a scholarly oversight committee (SOC; to include mentors and the fellowship director), and we will require meetings Q4 months of each fellow with her/his SOC.
 Education
Advanced Study
Physician fellows will work toward an advanced degree besides the MD, unless one has previously been obtained. The most likely advanced degree to pursue during the fellowship will be a master's degree in health services and outcomes research, offered at Northwestern University. Another possibility is a master's in public health.
Expectations
Physician fellows will be expected to complete three types of projects during their fellowship years. One project will be a review (systematic, narrative or policy-focused), another project will be a qualitative methods project and a third project will be a quantitative methods project.
Areas of Focus
At the time of application to the fellowship program, applicants are asked to identify one or more areas of emphasis that correspond with institutional training strengths within Lurie Children's and in conjunction with Northwestern University:
Children with medical and social complexity, connecting healthcare across multiple settings
Developmental aspects of children's wellness and illness, in clinical and community contexts
Preventive aspects of health from early childhood through the lifecourse trajectory to adult health
 Clinical Experience
During fellowship, physician fellows will be active in the general pediatric clinical setting for one half-day per week in year 1 of fellowship, and two half-days per week in year 2 of fellowship. Fellows will also share on-call responsibilities with faculty in AGP.
 Requirements & Eligibility
Individuals who are board-certified or board-eligible in pediatrics and have completed their residency training from accredited U.S. residency programs are welcome to apply.
 Application Process
Applications will be accepted on a rolling basis each year, beginning on Oct. 1 until available positions are filled for the following July 1. Each fellowship is expected to last two years. 
VISIT THE DIVISION OF Academic General Pediatrics and Primary Care MEET OUR FELLOWS
Contact Us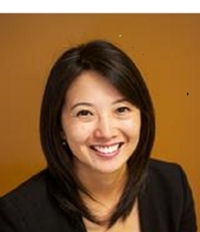 Kristin Kan, MD, MPH, MSc
Fellowship Program Director, Lurie Children's Hospital Fellowship in Pediatric Health Services and Population Health Research
Academic General Pediatrics and Primary Care
KKan( at )luriechildrens.org
Sarah Gioia
Academic and Clinical Coordinator; Fellowship Coordinator, Lurie Children's Hospital Fellowship in Pediatric Health Services and Population Health Research
Academic General Pediatrics and Primary Care

312-227-6844
SGioia( at )luriechildrens.org
Back to top