Pediatric Heart Failure/Heart Transplantation Fellowship
The Pediatric Heart Failure/Heart Transplantation Fellowship is based in the Division of Cardiology at Ann & Robert H. Lurie Children's Hospital of Chicago, an academic affiliate of Northwestern University Feinberg School of Medicine. This one-year fellowship has openings for one trainee each year. The ideal candidates will be board certified in pediatrics and board certified/eligible in pediatric cardiology.
The cardiomyopathy, heart failure and transplant service at Lurie Children's is a busy service, with a combined expertise of 50 years between the medical and surgical director, five heart transplant cardiologists, four transplant surgeons and four transplant APNS. We perform 15 to 22 heart transplants annually and directly manage patients with primary cardiomyopathy, heart failure secondary to congenital heart disease and pediatric and ACHD patients post-transplant on the inpatient service. We have a well-established ECMO/ECPR and ventricular assist device program to support infants, children, adolescents and young adults with acute and chronic low cardiac output. 
 Education
Educational opportunities will include an involved didactic series with topics dedicated to management strategies as well as teamwork and communication. In addition, there are weekly cardiovascular surgery care conferences, visiting professors and opportunities to attend national meetings.
 Research
Participation in clinical research will be expected and supported. Faculty are active in basic, translational and clinical research related to heart failure and transplantation.
 Clinical Experience
Our cardiomyopathy/heart failure clinics occur four days a week and follow over 400 patients annually. We also have a new Families with Cardiomyopathy program in conjunction with the Northwestern Bluhm Cardiovascular Institute. The fourth-year fellow will see patients in these clinics, including the neuromuscular clinic, cardiac oncology clinics and adult outpatient VAD clinics. An important component of advanced heart failure and transplant training is an independent research project, as well as education of trainees. Trainees participate in conferences and teaching on a regular basis.
 Requirements & Eligibility
Applicants must be board certified in pediatrics through the American Board of Pediatrics and must be board certified/eligible in pediatric cardiology. We strive for a diverse group of trainees and look to find highly qualified members of under-represented groups. International medical graduates are welcome to apply but must meet specific criteria, including a valid ECFMG certificate and documentation of U.S. citizenship or a valid green card or visa as per the requirements set forth by Northwestern McGaw Medical Center.
 Application Process
Applications are accepting during the summer months with interviews held in August and September. A formal offer for the position will be extended on Oct. 1.
Interested individuals should forward the following materials to the program director:
Letter of intent
Personal statement
Current CV
Three letters of recommendation
McGaw application
Contact Us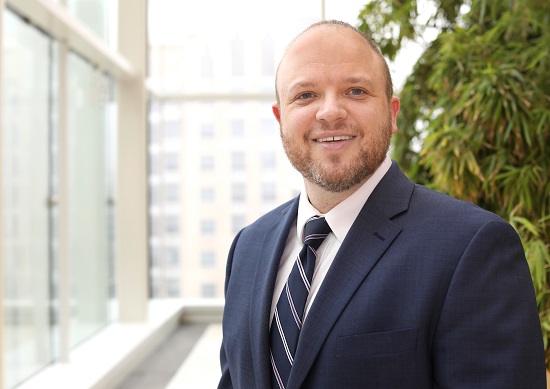 Philip T. Thrush, MD
Program Director, Pediatric Heart Failure/Heart Transplantation Fellowship
Cardiology
pthrush( at )luriechildrens.org
Brittany Dixon
Fellowship Coordinator, Advanced Pediatric Cardiac Interventional Fellowship
Fellowship Coordinator, Advanced Pediatric Cardiology Non-Invasive Imaging Fellowship
Fellowship Coordinator, Pediatric Cardiac Intensive Care Fellowship
Fellowship Coordinator, Pediatric Heart Failure/Heart Transplantation Fellowship
Program Coordinator, Pediatric Cardiology Fellowship
Cardiology

312.227.5329
bdixon( at )luriechildrens.org
Back to top