Pediatric Pulmonary Fellowship
The Pediatric Pulmonology Fellowship Program at Northwestern University Feinberg School of Medicine based at Ann & Robert H. Lurie Children's Hospital of Chicago, is the largest pulmonary practice and one of only two accredited training programs in Pediatric Pulmonology in Chicago. During the three years of fellowship, only one fellow per year is accepted, allowing for an individualized educational experience focused on training fellows to become board-certified pediatric pulmonologists with the skills, knowledge and expertise to become leaders in clinical, quality, research and educational care of patients with pulmonary disorders. The fellowship is accredited by both the American Council on Graduate Medical Education and the American Board of Pediatrics.
 Education
The goal of the education program is to provide pediatric pulmonary fellows with a comprehensive understanding of pediatric pulmonology in order to become successful clinicians, educators and scientists in the field. In order to accomplish this goal, fellows participate in experiential learning through clinical encounters in the inpatient, consultative and outpatient areas. Specific didactics include core pulmonary conferences, held twice weekly with presentations by faculty within the Division of Pulmonary & Sleep Medicine on a variety of topics, including research in progress presentations from faculty engaged in research. Additional topics are presented by faculty from the Department of Pediatrics in their respective areas of expertise related to pulmonary medicine, such as interstitial lung disease in newborns and pulmonary manifestations of other diseases such as HIV, sickle cell and rheumatologic disorders. Fellows are encouraged to attend didactics of clinical interest provided by the Division of Pulmonary and Critical Care in the Department of Medicine and the Department of Pediatrics didactics, such a FIRM rounds and grand rounds. 
 Research
All pediatric pulmonology fellows undertake scholarly activity during their first year to explore areas of interest and focused research during the second and third years. Each fellow undertakes a research project that is developed with appropriate mentorship in an area of interest, with each fellow having an individualized scholarly oversight committee to help ensure success. Potential opportunities include lab research in the Division of Pulmonary & Sleep Medicine, in either the Laguna lab exploring the microbiome in cystic fibrosis or the Levy lab exploring genetic and genomic analyses to advance our understanding of how environmental, genetic and epigenetic factors influence the progression of cystic fibrosis.  Opportunities in clinical research in the areas of cystic fibrosis are available under the primary direction of Susanna McColley, MD, the associate chief of the Medical Office for Clinical Trials at the Stanley Manne Children's Research Institute. Quality Improvement scholarly work can be accomplished under the direction of Adrienne Savant, MD, who guides all fellows through a quality project throughout their fellowship. In addition to these opportunities, partnerships for research occurs within the Department of Pediatrics as well as the Department of Medicine. Research opportunities exist across all areas of pediatric pulmonology, with prior fellows working on risk factors for bronchopulmonary dysplasia, obstructive sleep apnea and cystic fibrosis.
 Clinical Experience
The goal of clinical experience during the pediatric pulmonology fellowship is to provide both a depth and breadth of experiences to support a successful career in clinical care upon completion. The majority of inpatient clinical training occurs during the first year and in several additional months in the second and third years. Outpatient continuity clinic occurs once weekly with fellows managing the care for their own cohort of patients. Additionally, our fellows spend time in various specialty specific clinics such as cystic fibrosis, neuromuscular, sleep medicine, chronic tracheostomy and ventilation and pulmonary hypertension as examples. Our fellows have access to full pulmonary function laboratories, including access to up-and-coming pulmonary function tools, such as multiple breath washout to determine lung clearance index for research use and impulse oscillometry for clinical use. Sleep laboratories with state-of-the-art equipment are available at three locations, with sleep medicine staff supporting fellows in education, clinical care and research. Electives are spread throughout the training years, with many fellows completing electives in areas such as otolaryngology, speech therapy, allergy and immunology, intensive care, sleep medicine and radiology. 
 Requirements & Eligibility
Applicants interested in applying for our fellowship must have graduated from an accredited medical school, successfully completed a pediatric residency program at an ACGME-accredited institution and be board-eligible/certified in pediatrics.
 Application Process
All application material should be submitted through the ERAS website. We participate in the NRMP Fall Match and will consider applicants outside of the match, only after the current match season is completed.
Required application materials through ERAS include:
Completed ERAS common application form
Curriculum vitae
Personal statement addressing your interest in pediatric pulmonary medicine
Three letters of recommendation
VISIT THE DIVISION OF PULMONARY & SLEEP MEDICINE MEET OUR FELLOWS
Contact Us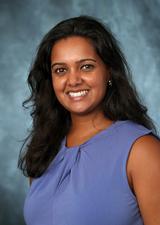 Avani Shah, MD
Program Director, Pediatric Pulmonology Fellowship Program

Pulmonary Medicine
AVShah( at )luriechildrens.org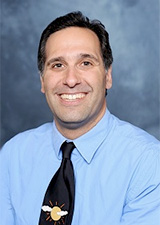 Oren J. Lakser, MD
Associate Program Director, Pediatric Pulmonology Fellowship Program
Pulmonary Medicine
olakser( at )luriechildrens.org
Lisa Selph
Program Coordinator, Pediatric Pulmonology Fellowship Program
Pulmonary Medicine

312-227-6261
lselph( at )luriechildrens.org
Back to top