Pediatric Pulmonology Fellowship
The Pediatric Pulmonology Fellowship Program at Northwestern University Feinberg School of Medicine based at Ann & Robert H. Lurie Children's Hospital of Chicago, is the largest pulmonary practice and one of only two accredited training programs in Pediatric Pulmonology in Chicago. During the three years of fellowship, only one fellow per year is accepted, allowing for an individualized educational experience focused on training fellows to become board-certified pediatric pulmonologists with the skills, knowledge and expertise to become leaders in clinical, quality, research and educational care of patients with pulmonary disorders. The fellowship is accredited by both the American Council on Graduate Medical Education and the American Board of Pediatrics.
The goal of the education program is to provide pediatric pulmonary fellows with a comprehensive understanding of pediatric pulmonology in order to become successful clinicians, educators and scientists in the field. In order to accomplish this goal, fellows participate in experiential learning through clinical encounters in the inpatient, consultative and outpatient areas. Specific didactics include core pulmonary conferences, held twice weekly with presentations by faculty within the Division of Pulmonary & Sleep Medicine on a variety of topics, including research in progress presentations from faculty engaged in research. Additional topics are presented by faculty from the Department of Pediatrics in their respective areas of expertise related to pulmonary medicine, such as interstitial lung disease in newborns and pulmonary manifestations of other diseases such as HIV, sickle cell and rheumatologic disorders. Fellows are encouraged to attend didactics of clinical interest provided by the Division of Pulmonary and Critical Care in the Department of Medicine and the Department of Pediatrics didactics, such a FIRM rounds and grand rounds.
The Division of Pulmonary and Sleep Medicine conducts innovative and groundbreaking research exploring the pathogenesis and treatment of various lung and sleep disorders in children. The Division also has distinct interests in healthcare disparities in pediatric respiratory disease. All pediatric pulmonology fellows undertake scholarly activity starting in their first year with the exploration of research interests followed by the completion of a focused research project during the second and third years. Each fellow undertakes a research project that is developed with the appropriate research mentorship team. Each fellow also benefits from the guidance and mentorship of an individualized Scholarly Oversight Committee (SOC) to help ensure success and completion of the research project to allow the fellow to be board-eligible upon completion of the fellowship. Potential research opportunities in the areas of basic science, translational science, clinical research, quality improvement, medical advocacy and quality improvement are all available. Specific basic science and translational research opportunities in the Division of Pulmonary and Sleep Medicine include the Laguna Lab which uses state-of-the-art microbiome and metabolomic tools to investigate infectious and inflammatory markers of lung disease in cystic fibrosis (CF). The Dr. Kathleen Boyne's Lab focuses on the role of carbonic anhydrase in modulating pH, inflammation and infection in CF cell and animal models. Dr. Susanna McColley is engaged in industry-sponsored clinical trials of new therapeutics in CF and also on longitudinal outcomes of CF newborn screening. Dr. John Palla is interested in health disparities in children with CF with a focus on differences in the airway microbiome. Our CF Center is a participating member of the CF Learning Network which focuses on quality improvement (QI) projects with patient and family partners, providing opportunities for fellows to learn the processes involved in QI work. Additional clinical research and QI opportunities are available through our High-Risk Asthma Program, Sleep Medicine Program, Pulmonary Habilitation Program, and Primary Ciliary Dyskinesia Program as well as other general pulmonary and sleep research/QI endeavors. In addition to these opportunities, research collaborations across the Department of Pediatrics as well as the entire Northwestern University campus are available depending on the research interests of the fellow. With the location of the Simpson-Querry Biomedical Research Center now open just a few blocks from the hospital on the Streeterville campus, there are a wide variety of projects and resources available to trainees and faculty to complete research projects. View our publications feed to better understand the breadth of research activity within the Division of Pulmonary and Sleep Medicine.
The goal of clinical experience during the pediatric pulmonology fellowship is to provide both a depth and breadth of experiences to support a successful career in clinical care upon completion. The majority of inpatient clinical training occurs during the first year and in several additional months in the second and third years. Outpatient continuity clinic occurs once weekly with fellows managing the care for their own cohort of patients. Additionally, our fellows spend time in various specialty specific clinics such as cystic fibrosis, neuromuscular, sleep medicine, chronic tracheostomy and ventilation and pulmonary hypertension as examples. Our fellows have access to full pulmonary function laboratories, including access to up-and-coming pulmonary function tools, such as multiple breath washout to determine lung clearance index for research use and impulse oscillometry for clinical use. Sleep laboratories with state-of-the-art equipment are available at three locations, with sleep medicine staff supporting fellows in education, clinical care and research. Electives are spread throughout the training years, with many fellows completing electives in areas such as otolaryngology, speech therapy, allergy and immunology, intensive care, sleep medicine and radiology. 
Applicants interested in applying for our fellowship must have graduated from an accredited medical school, successfully completed a pediatric residency program at an ACGME-accredited institution and be board-eligible/certified in pediatrics.
At present the Pediatric Pulmonary Fellowship program does not accept applicants seeking an H-1B visa.
All application material should be submitted through the ERAS website. We participate in the NRMP Fall Match and all interviews will be conducted virtually for the upcoming recruitment season.
Required application materials through ERAS include:
Completed ERAS common application form
Curriculum vitae
Personal statement addressing your interest in pediatric pulmonary medicine
Three letters of recommendation
Discover the many ways our faculty are impacting children's health beyond the hospital.
Each year, as many as 20 third-year pediatric residents travel to Bugando Medical Center in Mwanza, Tanzania, to participate in an educational initiative that provides exposure to the management of complex pediatric diseases in a low-resource setting. Learn more about this extraordinary opportunity.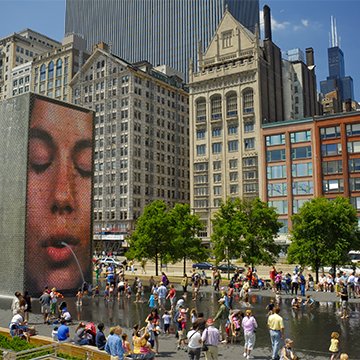 Housestaff training through McGaw Medical Center of Northwestern University provides diverse and challenging clinical experiences and world-class education located in the heart of the beautiful city of Chicago. Learn more via the links to the McGaw website below.
Watch Our Videos
Discover Lurie McGaw Experience Discover Feinberg Learn More About Chicago Get to Know Streeterville
Ava's Story: A Lurie Children's Fairy Tale
Ava Taylor has undergone a transformation, thanks to her participation in a ground-breaking clinical trial at Lurie Children's for the first mutation-specific drug that works on a particular form of cystic fibrosis. Now experiencing much-improved lung function and growth, Ava is dancing toward her own bright future.
Sophie's Story: Tube Feeding & Cystic Fibrosis
Like a lot of kids with cystic fibrosis, Sophie had a difficult time gaining weight. At one point, her father took several months off of work, so that he could focus on getting his daughter the extra calories she needed. But nothing seemed to work.
Meet Irina Trosman, MD, Sleep Medicine Physician at Lurie Children's
Dr. Irina Trosman is an attending physician in the Division of Sleep Medicine at Ann & Robert H. Lurie Children's Hospital of Chicago. Her areas of special interest include sleep disorders associated with obesity, asthma, allergies and other chronic illnesses; pediatric behavioral insomnia.
The Aerodigestive Program at Lurie Children's
The Aerodigestive Program at Lurie Children's serves children with complex airway disorders, requiring pulmonary, upper digestive tract, sleep, voice, and swallowing evaluations. Building on the tradition of innovation and invention pioneered by four generations of airway surgeons, the Aerodigestive Program has grown out of the hospital's historic airway experience, most recently from Lauren Holinger, MD. The program focuses on the needs of the family, by providing coordinated, safe, and compassionate care. As leaders in pediatric aerodigestive healthcare, we aim to serve local, national and international populations with an emphasis on personalized care.
The Best Part About Lurie Children's
Learn more about Lurie Children's and meet some of the people on their team.
Contact Us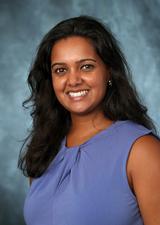 Avani Shah, MD
Program Director, Pediatric Pulmonology Fellowship

Pulmonary Medicine
AVShah( at )luriechildrens.org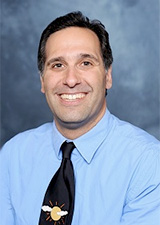 Oren J. Lakser, MD
Associate Program Director, Pediatric Pulmonology Fellowship
Pulmonary Medicine
olakser( at )luriechildrens.org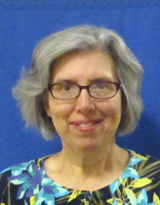 Lisa Selph
Program Coordinator, Pediatric Pulmonology Fellowship
Pulmonary Medicine

312-227-6261
lselph( at )luriechildrens.org
Physician-Scientist Training & Resources
We offer a wide range of resources, mentorship opportunities and formal training programs to help our residents and fellows excel as physician-scientists. Explore all of the resources and hear from housestaff who are making research a major part of their career development plans.
VISIT THE STARZL ACADEMY