Advanced Pediatric Cardiology Non-Invasive Imaging Fellowship
The Pediatric Advanced Cardiac Non-Invasive imaging fellowship is based in the Division of Cardiology at Ann & Robert H. Lurie Children's Hospital of Chicago, an academic affiliate of Northwestern University Feinberg School of Medicine. This one-year fellowship has one potential opening each year.
 Education
Imaging fellows are expected to participate in teaching and quality improvement conferences and lead didactic teaching sessions. Opportunities to attend educational conferences (e.g., weekly cardiology surgical conference, echocardiography journal club, echocardiography AM conference, cardiology research meeting) in all imaging modalities are available and encouraged.
 Research
Imaging fellows are expected to engage in imaging-related clinical research.  A scholarly activity project should be defined at the onset of advanced training and should be monitored closely, culminating with a presentation at a national meeting and submission of a manuscript for publication in a peer-reviewed journal.
 Clinical Experience
This one-year fellowship aims to provide advanced imaging training in echocardiography (transthoracic, transesophageal, intraoperative and fetal), cardiovascular magnetic resonance imaging and computed tomography angiography, as well as emerging technologies such as 3D and strain imaging. The clinical time is divided equally among the above modalities with flexibility allowed based on individual interests. Clinical time is approximately 80 percent, and research time is approximately 20 percent.
 Requirements & Eligibility
Applicants must be board-certified in pediatrics through the American Board of Pediatrics and must be board-certified/eligible in pediatric cardiology. Hiring is contingent upon eligibility to work in the United States and obtain an Illinois medical license.
 Application Process
Interested individuals should forward the following materials to the program director and coordinator:
Letter of intent
Personal statement
Current CV
Two letters of recommendation
Timeline
Deadline for completed application: Aug. 1
Interviews: August and September
Final selection: By November
Contact Us
Brittany Dixon
Fellowship Coordinator, Advanced Pediatric Cardiology Non-Invasive Imaging Fellowship
Fellowship Coordinator, Pediatric Cardiac Critical Care Fellowship
Fellowship Coordinator, Pediatric Heart Failure/Heart Transplantation Fellowship
Program Coordinator, Pediatric Cardiology Fellowship
Cardiology

312.227.5329
bdixon( at )luriechildrens.org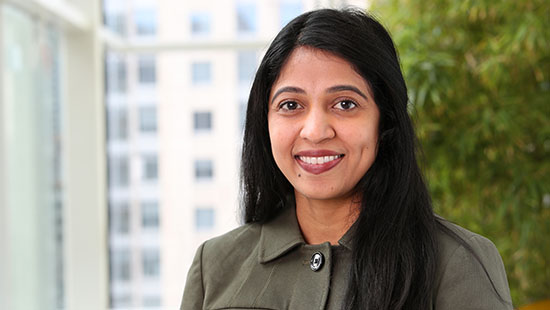 Angira Patel, MD, MPH
Program Director, Advanced Pediatric Cardiology Non-Invasive Imaging Fellowship
Cardiology

312.227.4100
anpatel( at )luriechildrens.org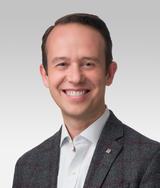 Joshua D. Robinson, MD
Echocardiography Director, Advanced Pediatric Cardiology Non-Invasive Imaging Fellowship
Cardiology

312.227.4100
jdrobinson( at )luriechildrens.org
Back to top