Meet the Fellows
Current Fellow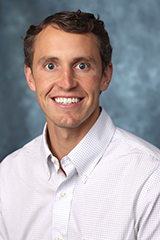 John James "JJ" Parker, MD (2021-2023)
Program: Health Services and Population Health Research
Undergraduate: Bucknell University, Lewisburg, PA
Medical School: University of Illinois at Chicago, IL
Residency: Internal Medicine and Pediatrics at Vanderbilt University, Nashville, TN
Research: I am interested in the effects of childhood adversity and parenting techniques on health and wellbeing across a life course, with a focus on how a father's role in the family contributes to child, maternal and men's health. Within these themes, I plan to evaluate how health policy and prevention initiatives can be used to improve health inequities.
Read Bio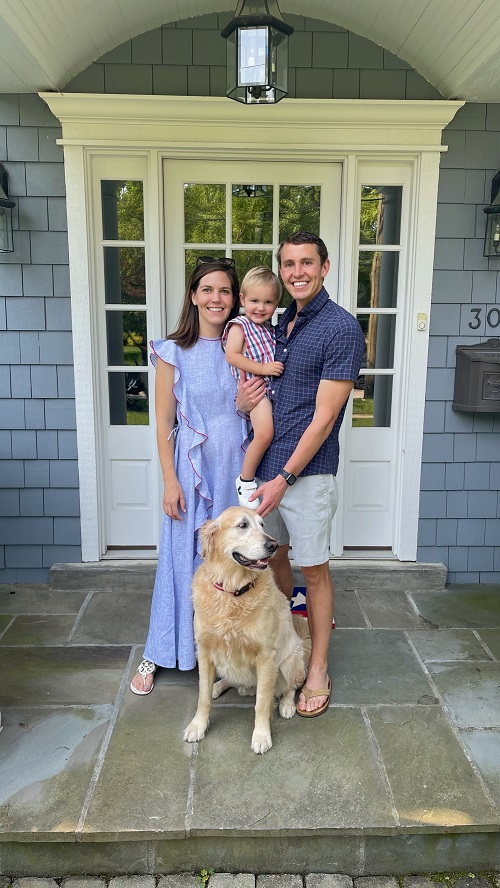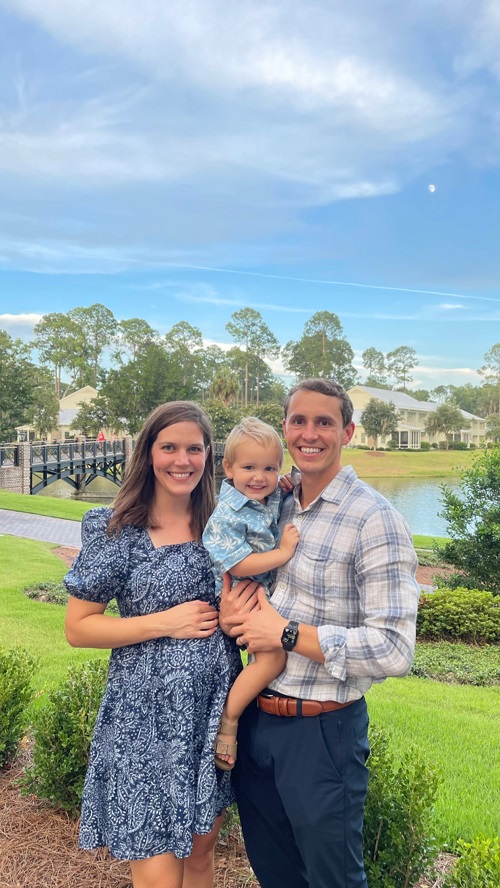 Why did you choose Lurie?
I chose Lurie because of the robust, impactful research and advocacy projects carried out by the large number of pediatrician physician-scientist and multidisciplinary teams. Providers deliver patient centered care while their research is community based and policy changing. I also chose Lurie because of the supportive, positive and collaborative environment.
 What do you do for fun or to relax?
In my free time, I enjoy spending time with my wife and two-year-old son. I love being outdoors, hiking, biking, skiing, and running. I also love traveling, experiencing new cultures, and trying new foods. At the start of fellowship, I moved to the town I grew up in, so I now can easily spend time with my parents and all my hometown friends.
 What do you love most about Chicago?
I love the beauty of Chicago.  Between the blue Lake Michigan water, centrally located Chicago river, unique architecture and clean streets, Chicago is truly stunning.  The restaurant, museum, theater and sports scenes are phenomenal.  I love the ride-sharing Divvy bikes and there are plenty of bike lanes to zip next to traffic or cruise along the lake.  Most importantly the people in Chicago are kind, diverse and approachable, which will brighten your day as you navigate the Windy City.
Past Fellows
First Position After Graduation
Allysa Cohen, MD (2020-2022): Asst Professor, Northwestern University Feinberg School of Medicine.  Attending Physician, Division of Advanced General Pediatrics and Primary Care, Lurie Children's Hospital
Meredith Johnson, MD (2020-2022):
Jennifer Kusma, MD, MS (2018-2020): Instructor of Pediatrics, Northwestern University Feinberg School of Medicine.  Attending Physician, Division of Advanced General Pediatrics and Primary Care, Lurie Children's Hospital
Nina Alfieri, MD MS (2017-2019): Instructor of Pediatrics, Northwestern University Feinberg School of Medicine.  Attending Physician, Division of Advanced General Pediatrics and Primary Care, Lurie Children's Hospital
Audrey Brewer, MD MPH (2017-2019): Instructor of Pediatrics, Northwestern University Feinberg School of Medicine.  Attending Physician, Division of Advanced General Pediatrics and Primary Care, Lurie Children's Hospital
Kavitha Selvaraj, MD, MPH, MAEd (2016-2018): Instructor of Pediatrics, Northwestern University Feinberg School of Medicine.  Attending Physician, Division of Advanced General Pediatrics and Primary Care, Lurie Children's Hospital
Kimberly Canfield, MD (2012-2014): Health System Clinician of Pediatrics (Hospital Based Medicine), Lurie Children's Hospital, Chicago, IL
Maheen Quadri, MD (2011-2013): Assistant Professor of Pediatrics, Northwestern University Feinberg School of Medicine.  Attending Physician, Division of Advanced General Pediatrics and Primary Care, Lurie Children's Hospital
Rachael Zweigoron-Sabbagh, MD (2009 -2011): Assistant Professor, Pediatrics, Medical University of South Carolina, Charleston, South Carolina