Pediatric Hospice & Palliative Medicine Fellowship
The pediatrics track of the Hospice and Palliative Medicine Fellowship at the Ann & Robert H. Lurie Children's Hospital of Chicago accepts one fellow a year for a one-year clinically focused fellowship. Successful completion of the fellowship leads to eligibility to sit for the certification examination in Hospice and Palliative Medicine. Potential fellows should understand that the program is run in conjunction with and under the auspices of the McGaw Medical Center and the Northwestern Memorial Hospital–based Hospice and Palliative Medicine fellowship program.
video: meet fellowship director Teresa Vente, DO, MPH
The fellowship has been in existence since 2013 and seeks to:
Develop pediatricians to provide outstanding palliative care for any child with a life-limiting or life-threatening condition. Patients may also include those with high symptom burdens and complex medical conditions who may benefit from consultation around symptom management, goals of care or assistance with decisions about treatment options or limitations.
Expand the pool of pediatricians planning a career in hospice and palliative care as well as better equip other subspecialists to use the skills of palliative medicine in their practice.
The faculty includes full-time palliative care pediatricians as well physicians who split their time with other subspecialty divisions.
The clinical program includes the faculty noted above as well as advanced practice nurses and a nurse coordinator. We also work with an extended group of other professionals, including chaplains, music and art therapists, social workers and psychologists, child life specialists, coordinators for our parent-to-parent volunteer program and a bereavement coordinator/therapist.
 Education
Overall, the fellowship curriculum includes approximately three months of adult hospice and palliative medicine (important for the certification examination) and nine months of pediatric palliative and hospice care. 
The adult medicine rotations include one month of general palliative care consultation in a very busy adult medical-surgical hospital and two months of adult hospice care, divided between in-patient hospice units and in-home hospice and palliative care service provision.
The pediatric rotations include eight months of in-patient focused palliative care consultation and one month of community-based pediatric home hospice and palliative care.
Pediatric-track fellows participate with adult medicine fellow colleagues in a regularly occurring didactic series that includes journal club, case presentations, psychosocial cases as well as exploration of related literary works (fiction, poetry, essays).  There is also a monthly Regional Fellows Conference with palliative medicine fellows from the Chicago area and a longitudinal seminar in oncology-focused symptom management, The pediatric palliative care team also conducts weekly self-education sessions.
 Diversity & Inclusion
 Research
Fellows must complete a scholarly project that is typically focused on quality improvement. In addition, many faculty members have ongoing projects related to scholarly work, clinical research, or ethics as it pertains to pediatric palliative care and fellows are encouraged to pursue opportunities to participate in these projects.
 Clinical Experience
Lurie Children's Hospital is a nationally ranked acute care hospital. The clinical experience for palliative care fellows encompasses the care of children on virtually all subspecialty services. About 40 percent of our patients have primary clinicians from oncology, hematology and stem cell transplantation. The care of these patients involves intensive symptom management as well as complex psychosocial and spiritual care needs. Additional patient populations include those with severe heart disease, including chronic heart failure, patients awaiting heart transplantation and newborns with complex congenital heart disease. We also provide care for children with neuromuscular disease, such as spinal muscular atrophy and Duchenne muscular dystrophy, children with leukodystrophies, other neurodegenerative processes and intractable seizure disorders. In addition, fellows will have exposure to children with progressive lung disease, with intestinal failure and/or end-stage liver disease and children with incompletely controlled immunological/rheumatological conditions. We actively collaborate with colleagues in our pediatric intensive and neonatal intensive care units. Fellows will also have an opportunity to participate in consultations involving perinatal palliative care.
We aim to equip fellowship graduates with excellent medical/pharmacologic and psychosocial skills to manage complex symptoms and provide sensitive and appropriate counseling and support for difficult decisions and appropriate guidance for advanced care planning in the setting of life-limiting illness.
 Requirements & Eligibility
Applicants must have or plan to have completed an accredited pediatric residency program prior to the start of the fellowship. Applicants may also have completed other subspecialty training in pediatrics. Applicants must be board-certified by the American Board of Pediatrics (APB) or eligible to sit for the ABP's certifying examination in general pediatrics or a pediatric subspecialty. We encourage interested individuals with additional pediatric subspecialty training to consider applying. International medical graduates are welcome to apply but must meet specific criteria, including a valid ECFMG certificate and documentation of U.S. citizenship or a valid green card or visa as per the requirements set forth by Northwestern McGaw Medical Center.
 Application Process
Applicants may begin submitting applications through the online Electronic Residency Application Service (ERAS) in the summer of the year prior to the anticipated fellowship start date. Please note that applicants must direct their materials to the Hospice and Palliative Medicine fellowship at Northwestern's McGaw Medical Center select the separate pediatrics track that pertains to our program. Please contact us directly with any questions about the pediatrics track.
 The application requirements are spelled out in ERAS and include:
Online application
Current curriculum vitae
Personal statement
Recent photograph
Copies of USMLE or COMLEX scores
Medical school transcript
Three letters of recommendation, including one from the residency program director.
Due to need to review all applications and select individuals for interviews, individuals should submit their completed applications as early as possible. Interviews start in September and continue until October or early November.
 Advocacy
Discover the many ways our faculty are impacting children's health beyond the hospital.
 Global Health
Each year, as many as 20 third-year pediatric residents travel to Bugando Medical Center in Mwanza, Tanzania, to participate in an educational initiative that provides exposure to the management of complex pediatric diseases in a low-resource setting. Learn more about this extraordinary opportunity.
 Why Northwestern?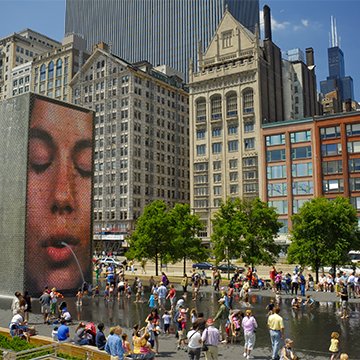 Housestaff training through McGaw Medical Center of Northwestern University provides diverse and challenging clinical experiences and world-class education located in the heart of the beautiful city of Chicago. Learn more via the links to the McGaw website below.
Watch Our Videos
Discover Lurie McGaw Experience Discover Feinberg Learn More About Chicago Get to Know Streeterville
Contact Us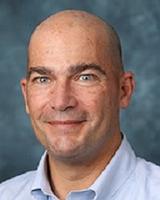 Elisha Waldman, MD
Fellowship Program Co-Director, Pediatrics Track Hospice and Palliative Medicine Fellowship
Palliative Care
edwaldman( at )luriechildrens.org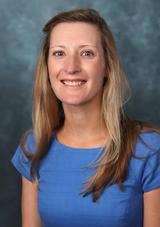 Teresa M. Vente, DO, MPH
Fellowship Program Co-Director, Pediatrics Track Hospice and Palliative Medicine Fellowship
Palliative Care
tvente( at )luriechildrens.org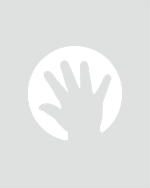 Candace Whitker
Fellowship Coordinator, Hospice and Palliative Care
Palliative Care

(312) 227-6102
cwhitker( at )luriechildrens.org
Physician-Scientist Training & Resources
We offer a wide range of resources, mentorship opportunities and formal training programs to help our residents and fellows excel as physician-scientists. Explore all of the resources and hear from housestaff who are making research a major part of their career development plans.
VISIT THE STARZL ACADEMY