Meet the Fellows
Current Fellows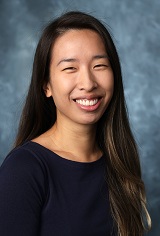 Dana Sheng, MD (2021-2022)
Program: Primary Care Sports Medicine
Undergraduate: Marymount University, Arlington, VA
Medical School: Georgetown University School of Medicine, Washington, DC
Residency: Physical Medicine & Rehabilitation Residency, University of California Davis Medical Center, Sacramento, CA
Read Bio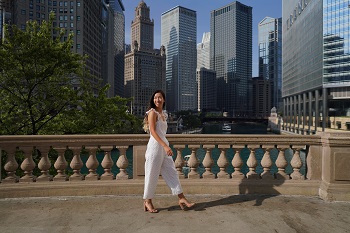 What drew you to this field? I wanted to work with dancers and athletes to help them keep doing what they love. 
What are your clinical interests? Given my background with dance and music, I am particularly interested in performing arts medicine. 
What are your research interests? dance medicine, sports specialization
Why did you choose Lurie? I wanted to do fellowship in an area with performing arts, I thought Chicago would be a fun place to live for a year, and I enjoyed meeting everyone on interview day. I also have fun working with kids. 
What do you do for fun or to relax? Dance (of course), explore the town, listen to music, and go on international trips!
What do you love most about Chicago? It's such a fun city! It's so cool to have the city and beaches together in one place, there are lots of things to do, and it's very walkable and easy to use the public transit. 
What advice would you give a resident thinking of entering the field? Get as much exposure to the field as you can, don't be afraid to ask questions, and have fun! 
Past Fellows
First Position After Graduation
Sonia Ruparell, MD (2020-2021): Musculoskeletal Radiology/Ultrasound Fellowship at Boston Children's Hospital
Brett Dusenberry, MD (2019-2020): Attending pediatric physician at SPARCC Sports Medicine/multidisciplinary practice in Tucson, AZ
Sigrid Wolf, MD (2018-2019): Asst Prof of Pediatrics, Ann & Robert H. Lurie Children's Hospital of Chicago/Northwestern University Feinberg School of Medicine, Chicago, IL
Mary Dubon, MD (2014-2015): Attending Physician, Pediatric Rehabilitation Medicine; Attending Physician, Sports Medicine Division; Instructor of Physical Medicine and Rehabilitation (PM&R), Harvard Medical School