Meet the Fellows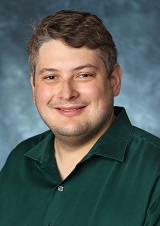 Christopher Costin, MD (2020-2023)
Program: Pediatric Rheumatology Fellowship
Undergraduate: The Ohio State University, Columbus, OH (Degree: B.S. Microbiology)
Medical School: Northeast Ohio Medical University, Rootstown, OH
Residency: Akron Children's Hospital, Akron, OH
Research: Worked on multiple research projects in the field of pediatric oncology. Characterized gene expression from clinical samples. Generated growth curves of in house cell lines. Maintained culture lines.
Read Bio
What are your clinical interests?  How did you become interested in this area?
It is hard to pick just one disease process to be my sole clinical interest. If I had to pick one, I would pick juvenile idiopathic arthritis. In JIA there is a diverse patient population with diverse symptoms. I feel like it is one of the most gratifying diseases to work with. Watching a patient go from unable to walk to running laps at the next appointment is very rewarding.
Why did you choose Lurie?
Lurie has amazing combination of reputation, faculty and opportunity. First Lurie's is in Chicago which is an amazing place to both live and work. The faculty here are world class with so many mentors to pick from. I have also found Lurie to have a very friendly work atmosphere.
What do you do for fun or to relax?
I love cycling around the city finding new places to explore. In particular, I like to cycle to a new café and read. There is nothing more relaxing than cycling on the lakefront trail to a new café or restaurant.
What do you love most about Chicago?
Chicago is such an amazing place to explore. I could spend years biking throughout the city and find new things. From a nice stroll by the lake to a finding a new niche restaurant Chicago has a lot to offer.
What advice would you give a resident thinking of entering the field?
There has never been a better time to join pediatric rheumatology. As a field we are on cusp of understanding the underpinnings of some of the diseases we work with. Never has there been more therapies or options for treatment. There is a great need for pediatric rheumatologists, and we would be happy to have you join us.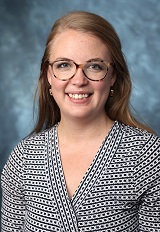 Jacqueline Fabricius, MD (2021-2024)
Program: Pediatric Rheumatology Fellowship
Undergraduate: Northeastern University, Boston, MA
Medical School: University of Virginia School of Medicine, Charlottesville, VA
Residency: Duke University Hospital, Durham, NC
Research: Preventing depression and promoting resiliency in adolescents with Systemic Lupus Erythematous.
Former Fellows
Amer Khojah, MD (2014-2018): Instructor/Attending Physician, Medicine-Pediatrics/Allergy-Immunology-Rheumatology, Ann & Robert H. Lurie Children's Hospital of Chicago/Northwestern University, Chicago, IL

Lauren Lange, MD (2017-2018): General Pediatrician, Lakeview Pediatrics, Chicago, IL

Amit Thakral, MD (2014-2017): Assistant Professor/Attending Physician, Emory University/Children's Healthcare Atlanta, Atlanta, GA

Abigail Gilbert, MD (2013-2017): Assistant Professor of Pediatrics/Attending Physician, University of North Carolina/Thurston Arthritis Research Center, Chapel Hill, NC

Laisa M. Santiago-Ramos, MD (2010-2013): Attending Physician, All Children's Hospital Johns Hopkins Medicine, St. Petersburg, Florida

Maria F. Ibarra, MD (2007-2010): Associate Professor of Pediatrics/Attending Physician, University of Missouri-Kansas City School of Medicine/Children's Mercy Hospital, Kansas City, Missouri

Kelly Rouster-Stevens, MD, PharmD (2003-2006): Associate Professor of Pediatrics /Attending Physician, Emory University/Childrens's Healthcare Atlanta, Atlanta, GA