Pediatric Emergency Medicine Fellowship
The goal of the Pediatric Emergency Medicine (PEM) fellowship training program at Ann & Robert H. Lurie Children's Hospital of Chicago is to provide comprehensive training in the academic and clinical practice of pediatric emergency medicine. This training facilitates development of key attributes, including medical knowledge, research and clinical skills, judgment and professionalism, as well as a commitment to scholarship and lifelong learning. We recruit three fellows each year for a three-year, ACGME-accredited program.
Fellows are freed from clinical duties during weekly fellows conference, which includes a core curriculum, research curriculum, an evidence-based medicine forum, journal club and morbidity and mortality conference. The core curriculum includes faculty-led programs on ultrasound, procedures, ECG reading and quality improvement. The kidSTAR Medical Education program, headed by PEM faculty, directs a simulation curriculum that optimizes in-situ instruction and team training. POCUS education includes dedicated rotations at Cook County/Stroger Hospital and hands on training within Lurie's educational department. Divisional conferences are supplemented by a department-wide fellow's college and ethics curriculum, as well as a grant-writing curriculum. Fellows participate in division administrative and quality improvement activities, as well as advocacy initiatives.
Fellows can expect to complete a mentored research project in clinical, educational or translational science. Those interested in a bench laboratory experience have collaboration opportunities with scientists at Stanley Manne Children's Research Institute or Northwestern University Feinberg School of Medicine. We anticipate that all fellows will present at a national meeting during training. Research time is provided during emergency medicine clinical months, as well as in dedicated blocks during which the fellow is free from clinical responsibilities. As a PECARN site, we also offer opportunities to become involved in multi-institutional research. Funded master's programs are available in Clinical Investigation, Public Health, Healthcare Quality and Patient Safety and Health Services and Outcomes Research.
The division is known nationally for rigorous investigations in pediatric emergency care, including leading multi-site research conducted through national and international research networks. The academic environment includes bi-weekly divisional research conferences, monthly departmental research conferences, and monthly journal clubs. Fellows have access to the Emergency Medicine Research Team which includes a research manager, 10 research coordinators and assistants, 2 data analysts, and a PhD-level biostatistician. Research coordinators enroll research participants in the ED for 12-16 hours per day, 6-7 days per week. Ample opportunities are available for fellows to obtain funding for their research endeavors through generous divisional support from the Grainger Research Initiative in Pediatric Emergency Medicine. See presentations at the Annual Research Day.
Fellows care for children in the 45-bed Emergency Department (ED) at Lurie Children's. We are located in downtown Chicago on the campus of the Feinberg School of Medicine and care for nearly 60,000 patients each year. An on-site urgent care area is staffed 16 hours a day. The hospital is a pediatric tertiary care referral center ranked first in Illinois and sixth nationally by U.S. News & World Report. ED patients include children from the community as well as those from the larger metropolitan area and region with subspecialty care needs. Our patients are racially and socioeconomically diverse (more than 50 percent through Medicaid). The ED is a designated level 1 pediatric trauma center equipped with an EMS base station and serves as a local and regional referral center for pediatric trauma. More than 20 PEM physicians direct patient care while supervising and teaching medical students, fellows and residents from pediatrics, emergency medicine and family medicine programs across Chicago.
Fellows also develop valuable skills during anesthesia, critical care, pediatric surgery and EMS rotations at Lurie Children's. Toxicology instruction is through the Toxikon Consortium at Cook County Hospital and the affiliated Illinois Poison Control Center. There is a dedicated trauma experience in the Stroger/Cook County Trauma Unit, which serves a high volume of injured adult and pediatric patients, providing critical trauma and burn management. Emergency ultrasound rotations also take place and Stroger Hospital. Training in adult acute care occurs in the Northwestern Memorial Hospital ED, a level 1 adult trauma center with more than 80,000 visits a year.
Fellowship applicants must have completed an ACGME-approved residency in pediatrics or emergency medicine before matriculating. We participate in the National Resident Matching Program fall match. 
Applications are accepted through the Electronic Residency Application Service (ERAS) starting in July of each year. Applicants should submit the following through ERAS to support their application: medical school dean's letter, USMLE step scores, at least three letters of recommendation and a personal statement. We interview in the Fall and participate in the NRMP subspecialty match program, and the match results are scheduled in December.
The program does not discriminate with regard to race, color, national origin, age, disability, sex, sexual orientation, gender identity, religion, marital status, familial or parental status, military status, or other protected class.
The PEM Fellowship Advocacy curriculum, led by Dr. Jennifer Hoffmann and Dr. Megan Attridge, supports fellows in developing advocacy-related knowledge and skills. The curriculum consists of didactic sessions, skills sessions, and workgroups integrated into the fellows' educational conference series. Topics include working with legislators, developing advocacy communication skills, and aligning advocacy efforts with professional organizations. Invited speakers include advocacy experts from the hospital system, Chicago community, and national organizations. During workgroup sessions, fellows plan and conduct longitudinal mentored advocacy work. Each fellowship class chooses a content area of focus for their advocacy work based on shared interests. Their work is supported by faculty advocacy mentors from within the PEM division. Recent areas of focus have included: improving diversity in the physician workforce, vaccine hesitancy, firearm injury prevention, and immigrant health. Fellows partner with the Lurie Children's Office of Government Relations and Illinois Chapter of the American Academy of Pediatrics to engage in legislative advocacy (see photo below of PEM fellows and faculty meeting with legislators in Springfield, Illinois).
Discover the many ways our faculty are impacting children's health beyond the hospital.
Lurie Children's Hospital has a long-standing, bidirectional partnership with Bugando Medical Center in Mwanza, Tanzania for pediatric residents and there is the opportunity for involvement on the fellow level tailored to partner priorities and individual interests. Lurie pediatric faculty have partnered with this location on educational and simulation programs, point-of-care-ultrasound trainings, and trauma database development. 

In addition to this partner location, pediatric emergency medicine faculty engage in medical education projects with Northwestern partner sites through the Havey Institute for Global Health Center for Global Health Education. 

Fellows interested in global health can access a multitude of resources through the renown Robert J. Havey Institute for Global Health at Northwestern University.
Each year, as many as 20 third-year pediatric residents travel to Bugando Medical Center in Mwanza, Tanzania, to participate in an educational initiative that provides exposure to the management of complex pediatric diseases in a low-resource setting. Learn more about this extraordinary opportunity.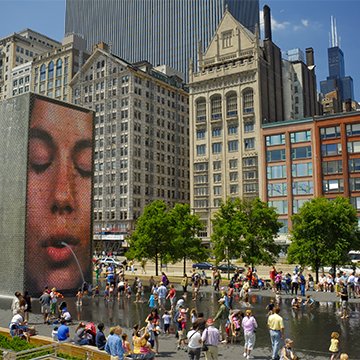 Housestaff training through McGaw Medical Center of Northwestern University provides diverse and challenging clinical experiences and world-class education located in the heart of the beautiful city of Chicago. Learn more via the links to the McGaw website below.
Watch Our Videos
Discover Lurie McGaw Experience Discover Feinberg Learn More About Chicago Get to Know Streeterville
Contact Us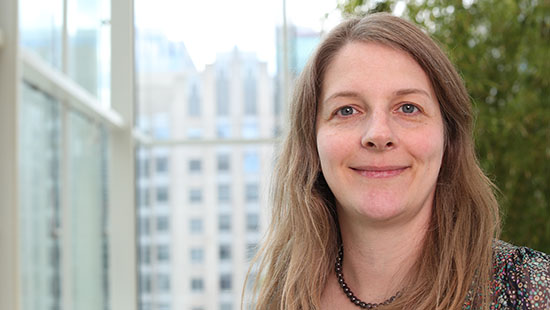 Karen Mangold, MD, MEd
Fellowship Program Director, Pediatric Emergency Medicine Fellowship
Associate Director, kidSTAR
Emergency Medicine
kmangold( at )luriechildrens.org
Dr. Mangold's interests pertain to curriculum development and integration of simulation into larger curricula. Joined kidSTAR in 2011.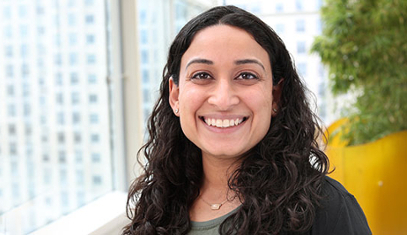 Priya Jain, MD, MEd
Associate Fellowship Director, Pediatric Emergency Medicine Fellowship
Emergency Medicine
pgjain( at )luriechildrens.org
Dr. Jain is interested in feedback and Coaching in medical education, particularly at the graduate medical level. I am developing programs around and studying Coaching as a mechanism to improve the clinical performance of trainees, and to promote learner-driven goals for improvement.
Sriram Ramgopal, MD
Attending Physician, Pediatric Emergency Medicine Fellowship
Assistant Professor of Pediatrics (Emergency Medicine), Northwestern University Feinberg School of Medicine
Emergency Medicine
sramgopal( at )luriechildrens.org
Jennifer Hoffmann, MD, MS
Attending Physician, Emergency Medicine; Children's Research Fund Junior Board Research Scholar
Assistant Professor of Pediatrics (Emergency Medicine), Northwestern University Feinberg School of Medicine
Emergency Medicine
jhoffmann( at )luriechildrens.org
Clinical Interests: Pediatric mental health emergencies, access to healthcare, poverty and social determinants of health, child advocacy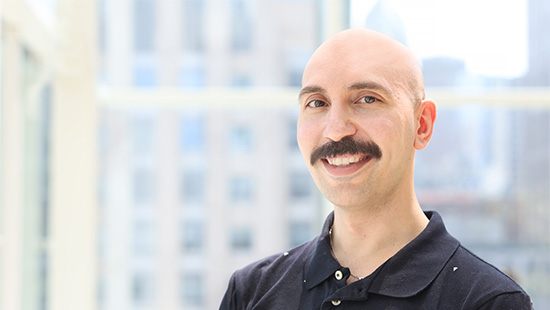 Jay Dissi
Fellowship Program Coordinator, Pediatric Emergency Medicine Fellowship

Emergency Medicine

312-227-6082
jdissi( at )luriechildrens.org